The new Genki Waveform earbuds have developed an earphone technology that allows users to listen to audio from two devices at the same time.
The Waveform offers a 10-millimeter neodymium driver that should provide excellent sound both in the highs and lows, adaptive active noise cancellation using a three-microphone array in each bud, ambient sound boosting for those times when users want to be hyper-aware of their environment, and support for the Qualcomm aptX Adaptive codec.
The most interesting feature of the Waveform wireless earbuds is something the parent company, Human Things, is calling DualStream. It allows the audio from two connected devices to be heard at the same time. So, users could be listening to an important Zoom meeting on a laptop, while also enjoying music streamed from a smartphone.
You need to connect the charging case to a device using the appropriate audio cable be it USB-C to a 3.5-millimeter analog jack, USB-C to Lightning for an iPhone, or even USB-C to USB-C for laptops or Android devices.
The Waveform's charging case has an aptX Bluetooth transmitter inside which can stream audio from a cable-connected audio source to the earbuds, but the case can also connect to another audio source over Bluetooth at the same time and can mix the audio from both sources and send them to the wireless earbuds. However, it can't be used to mix audio from two source devices that are both connected wirelessly over Bluetooth—one of them needs to be physically connected with a cable.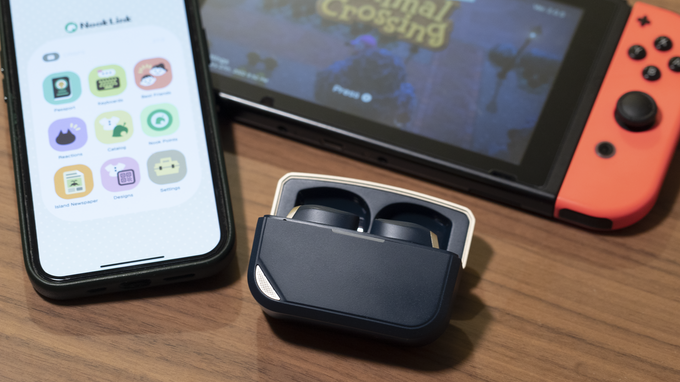 They can be pre-ordered with a $199 contribution, which also includes the USB-C to USB-A and USB-C to 3.5-millimeter adapter cables users will need to take advantage of the DualStream feature.
Delivery is expected sometime in August and Human Things. The campaign has already raised almost $300,000 with a goal of just $50,000.