There is little doubt that our oceans are rising and that cities will sink. No one knows when it will happen, but experts can forecast which big cities will be flooded first based on simple elevation maps. Some communities erect walls to save the land from flooding, while others devise different alternatives.
Climate Central, an independent organisation, developed the Coastal Risk Screening Tool, an interactive map that allows users to examine maps by risk area.
Given current predictions, global temperature rise, and delays by prominent global political and corporate leaders, this set of circumstances is believable.
According to research published in The Swiftest, rising sea levels are expected to harm more than 226 million people in 36 cities. The researchers developed a map showing the 36 leading cities that would be flooded if sea levels rose by up to 5 feet. Many foreign cities, including Amsterdam, New York City, Bangkok, and Venice, are at stake.
The St. Mark's Basilica in Venice has already been severely damaged. Despite efforts to install a flood barrier system, St. Mark's Square was demolished in 2020 when the flood barrier was not installed, demonstrating that infrastructures in place to mitigate the effects of climate change are inadequate and will only solve some of the problems.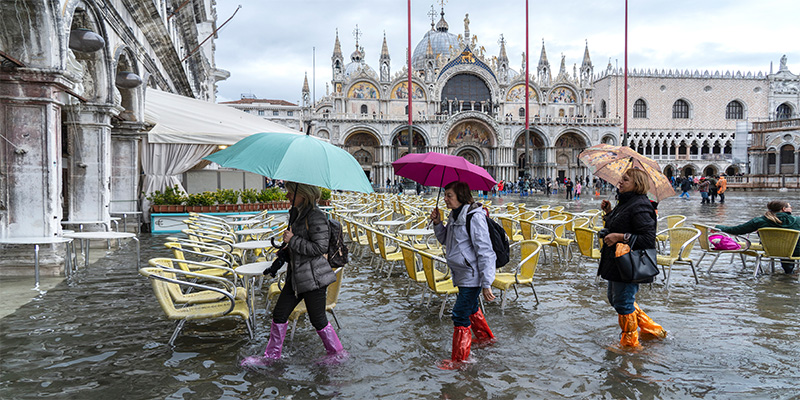 Moreover, the state of Florida is investing $4 billion to prevent more damage, especially in Miami Beach, a popular tourist destination with over 1,200 homes at risk of flooding. In fact, flooding in this area has become a yearly occurrence.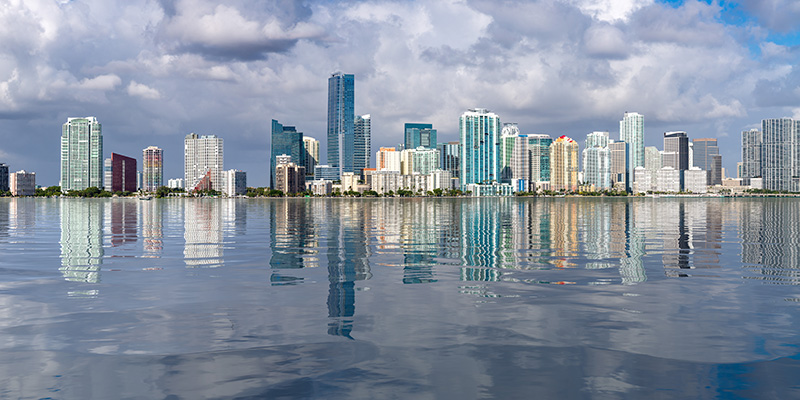 Similarly, New York City is seeing an increase in the frequency and intensity of floods, with the city facing its first flash flood emergency in recorded history in November 2021. In addition, the Statue of Liberty, one of the country's most prominent tourist attractions, was severely damaged by Hurricane Sandy and is now at an urgent risk of further harm from rising sea levels.
The rising sea levels are a major source of concern. Many densely populated sinking cities, such as Mumbai, Shanghai, New York City, and Miami, are at risk. Some believe Jakarta to be the "fastest-sinking city in the world," with the city expected to be deeply submerged by 2050. As a result, the sinking capital is building a sea wall to combat the tide. In addition, Hudson River Storm Surge Barriers are another idea to safeguard New York City's shorelines from extreme weather and sea-level rise.
While some communities are actively working on coastal management, others, such as the Thai government, find it difficult to commit to a strategy. Preventative actions will not prevent the terrible repercussions of a worldwide rise in sea temperature on its own, especially when some politicians are still unwilling to even refer to significant weather events as "climate change."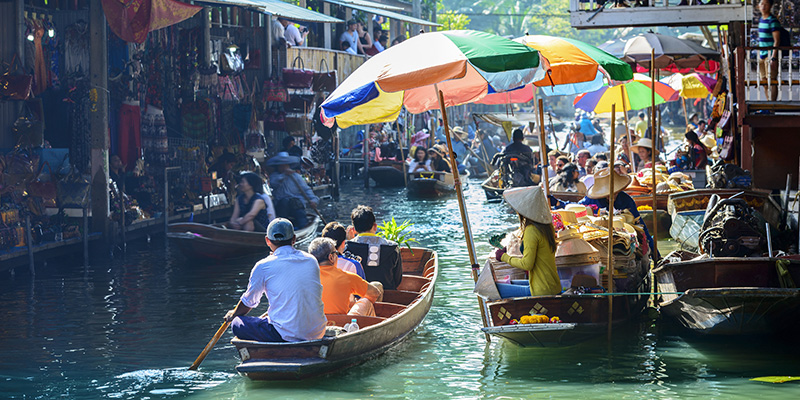 The ongoing effects of climate change must be addressed before it is too late. According to NASA and other science advocacy groups, it is not too late to minimise or avoid many of the detrimental effects of climate change. One of the world's seven wonders, The Dutch Delta, can teach us a lot about how things work. Its network of dams, dikes, levees, and other flood protection structures has kept the Netherlands above sea level since the 1950s.