Vancouver city hall would charge gas stations and parking lots $10,000 per year for failing to provide charging stations for electric vehicles at their facilities.
The proposal is aimed at speeding up the rollout of EV charging stations across the city in the hopes of encouraging more people to buy electric vehicles.
"There would be an incentive to invest in EV charging to avoid the higher annual license fee," staff wrote in the report.
Businesses would have to make charging stations available in 2025 to avoid the increased license fee. Currently, the cost of a business license is $263 for a gas station and $163 for parking lots.
Gas stations would be required to provide 50 kilowatts of charging power which is enough for one DC fast charger. Parking lots would have to provide at least 26.6 kilowatts, which would be enough for four Level 2 chargers, which usually provide 20-50 kilometers per hour of charging. Parking lots with less than 60 stalls would be exempt.
The estimated cost of installing is about $136,000 for gas stations and $100,000 for parking lots.
Dr. Werner Antweiler, a professor at the UBC Sauder School of Business who studies electric vehicles, said the price of charging stations does not seem to be reducing any time soon.
Antweiler said that with chargers there is "no potential to make them cheaper other than maybe introducing greater scale." Most of the costs, he said, are "installation and labor."
Businesses would keep all the revenue generated from the charging stations and it is expected to "greatly improve the business case" for EV charging.
Responses from an online survey of stakeholders conducted by the city noted that space constraints, a lack of power, and limited demand at certain locations were all issues the city should be considering when setting higher license fees. Supply chain issues were also cited as a significant concern, with many respondents believing they would need "more time than two years" to get chargers installed, city staff wrote in the proposal.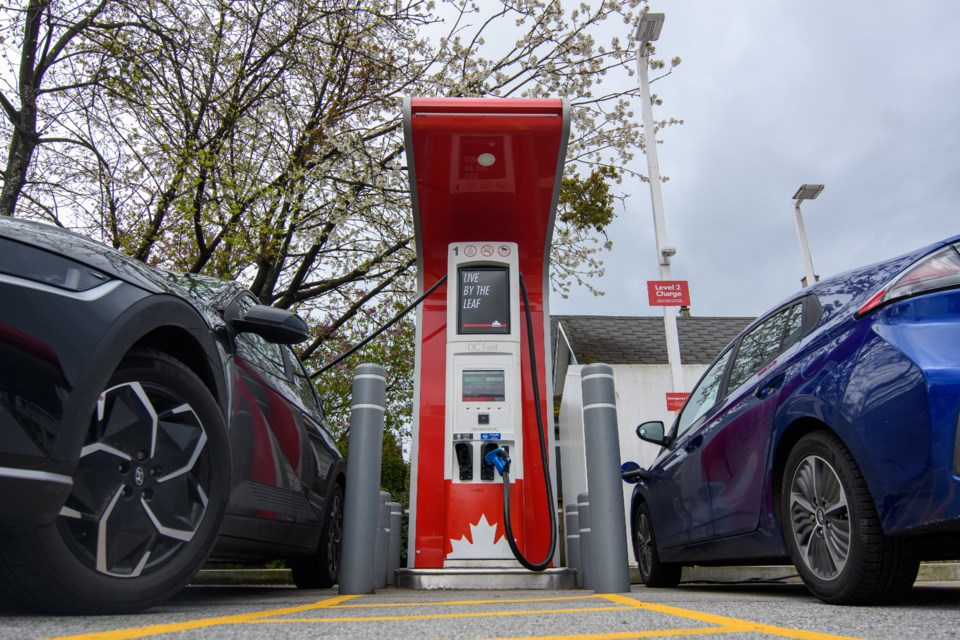 Modeling provided to the city estimated that about 30 percent of gas stations and 40 percent of parking lots would install chargers by 2030, adding roughly 100 charging stations across the city. It also estimated $1.7 million in revenues for the city from the increased license fees.
It is stated that this policy is made to "encourage private investments in EV infrastructure."
The proposal is scheduled for discussion by Vancouver city council this week.