Volksentscheid Berlin Autofrei, or People's Decision for Auto-Free Berlin is a group whose goal is to limit cars within the space inside the Ringbahn, a huge circular train line in the city. The space is larger than Manhattan—and if the plan can succeed, it would be the largest car-free area in any city in the world.
Special permits would be given to emergency vehicles, garbage trucks, taxis, commercial and delivery vehicles, and residents with limited mobility who depend on cars. Others would be able to use a car, likely through a car-sharing program, up to 12 times a year to run longer errands.
"It's as much about our immediate environment as it is about the environment at large," Nina Noblé, one of the founders of the campaign, told The Guardian. "It's about how we all want to live, breathe, and play together. We want people to be able to sleep with their windows open, and children to be able to play in the street again. And grandparents should be able to ride their bicycles safely and have plenty of benches to take a breather on."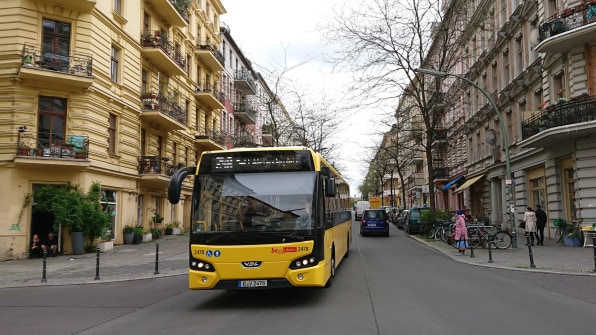 The group managed to convince 50,000 people to sign the petition. The Berlin Senate, the city's governing body, is now considering the idea. By February, the city will decide whether to adopt the new law. With 175,000 people in support, the proposal would then go on the ballot in 2023, and citizens will decide if it should become law.
"I don't even need to know when the next one is coming because I know it's gonna be soon enough that I don't care, and that makes a huge difference," says Nik Kaestner, an American who moved to Berlin in 2020 from San Francisco and now is part of the Autofrei group. (In San Francisco, the BART train runs as infrequently as every 30 minutes at off-peak times.) Most bike lanes are an extension of the sidewalk, away from car traffic, so it's also easier to bike.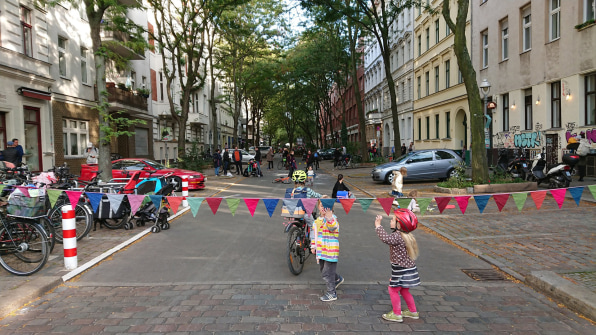 "If you want to have an environmentally friendly, future-focused city that has cleaner air and more livable spaces for its citizens, and is climate-friendly and accessible to all, not just car drivers, then you have to rip the Band-Aid off, so to speak," he says. "Create those conditions proactively, not eventually."
"The goal is not to convince everybody this is going to work before you take the first step," he says. "Probably what you need to do—and Paris has done this really well, and Barcelona—is to show people through examples what kind of a city you could create, and then to build support that allows you to do it in a more holistic way."
Already, some neighborhoods in Berlin are building "Kiezblocks," large areas where traffic is limited, and more are planned. "My biggest takeaway from Berlin, and Europe in general over the United States, is just that they have realized that this is not just a revolution toward electric vehicles, but toward the removal of vehicles in general," he says.