On Wednesday morning, during a visit to the company's headquarters by top NASA and government officials, Pennsylvania-based space company Astrobotic displayed the flight model of its Peregrine Lunar Lander in collaboration with NASA. This is the first moon lander mission since the final Apollo mission nearly 50 years ago.
The robotic lunar lander is part of NASA's Commercial Lunar Payload Services effort, which aims to use contractors to carry cargo to the Moon's surface. The Peregrine Lander towers over six feet in height. Five main engines situated on the lander's base will assist the vehicle to navigate through space and finally land on the Moon's surface. In addition, the vehicle has several areas where mounted payloads for experiments can be stored.
"This, right here behind me, behind the glass, is the lander that will return our nation to the Moon for the first time in nearly 50 years," Astrobotic CEO John Thornton stated, adding that it's "just the beginning of a series of missions."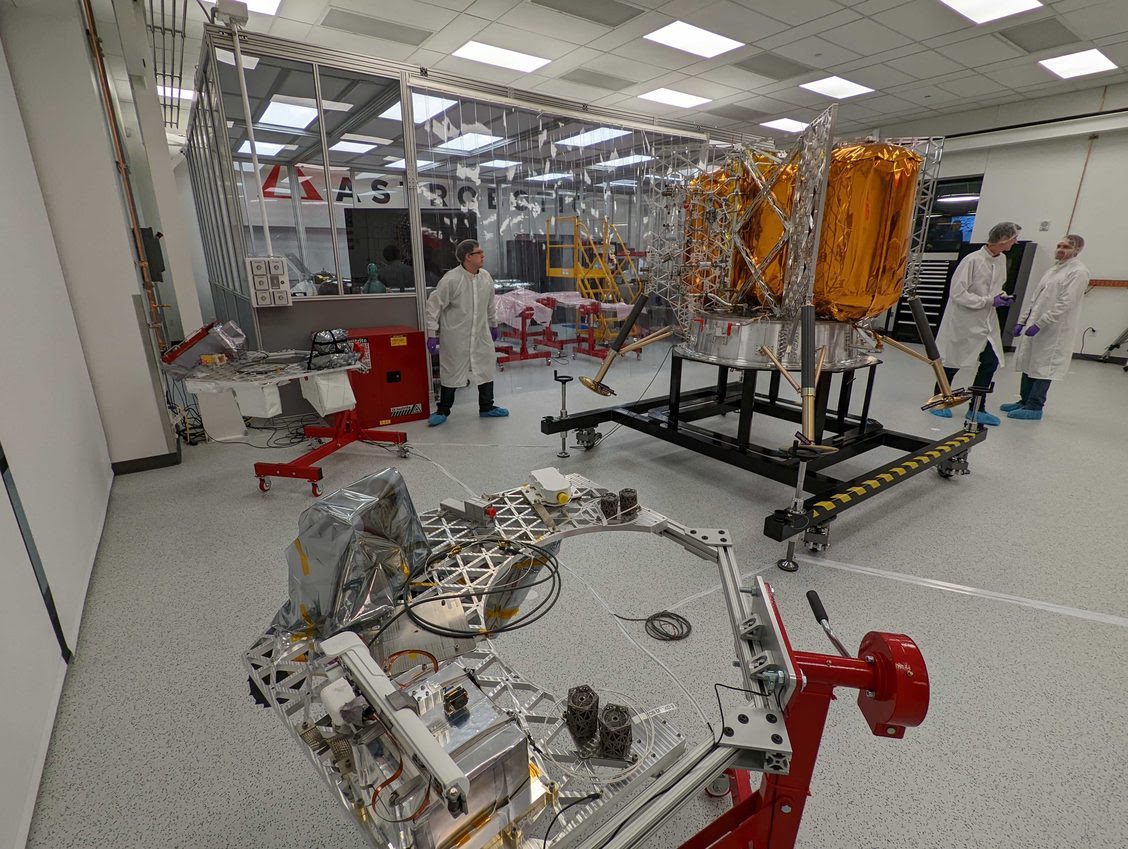 Members of NASA's leadership team, including Administrator Bill Nelson and Associate Administrator for Science Thomas Zurbuchen, were on board for the unveiling on Wednesday at Astrobotic's facility.
"This is an exciting time, and our commercial partners are very much a part of this," Nelson said during brief remarks at Astrobotic.
The lander's flight framework was shown, but the vehicle still lacks tanks, solar panels, propulsion, and other features.
"Obviously, the lander is still being built, but it's far enough along that we can unveil it for what it looks like now," said Thornton. "And it's so exciting. It's 15 years in the making."
Astrobotic declined to say how much Peregrine costs or how much it charges clients for a slot on the lander.
According to the corporation, the Peregrine lander will deliver 24 payloads to the Moon on its initial launch. Less than half are NASA scientific instruments, with the rest coming from a varied collection of commercial customers. The lander's final stop is Lacus Mortis, which translates to "Lake of Death." When it lands, the Peregrine will try to survive a whole lunar day, which will take around two weeks before the freezing, two-week-long lunar night sets in.
NASA plans seven missions to the Moon in the future, two of which are in collaboration with Astrobotic.