A home in North Carolina's Cape Hatteras National Seashore crashed into the water during heavy storms, and the US National Park Service captured video of the incident.
Due to a storm system delayed off the East Coast, the Atlantic Ocean stole two homes this week, and officials warn that additional properties are at risk.
The first house, on Ocean Drive, was unoccupied when it fell early Tuesday morning before the sun rose, according to a news release from the Cape Hatteras National Seashore. The house was worth more than £300,000.
According to reports, the second house which was near the first, was also vacant when it toppled into the water.
Beaches out along the stretch of Ocean Drive have been blocked to safeguard the public from the risks of the fallen home and the possibility of other properties in the neighbourhood falling.
Another Rodanthe property crashed into the ocean only a few months earlier, leaving a 15-mile-long path of wreckage in the water. In March, the National Park Service (NPS) and county officials organized a public hearing to review the condition of additional endangered properties.
"We proactively reached out to homeowners along Ocean Drive in Rodanthe after the first house collapse and recommended that actions be taken to prevent collapse and impacts to Cape Hatteras National Seashore," said David Hallac, the superintendent of National Parks of Eastern North Carolina.
Flooding and high tides are still a threat in Rodanthe as the storm sits offshore. As a result, a coastal flood warning and a high surf advisory have been issued by the National Weather Service (NWS), and both will be in force until Thursday morning.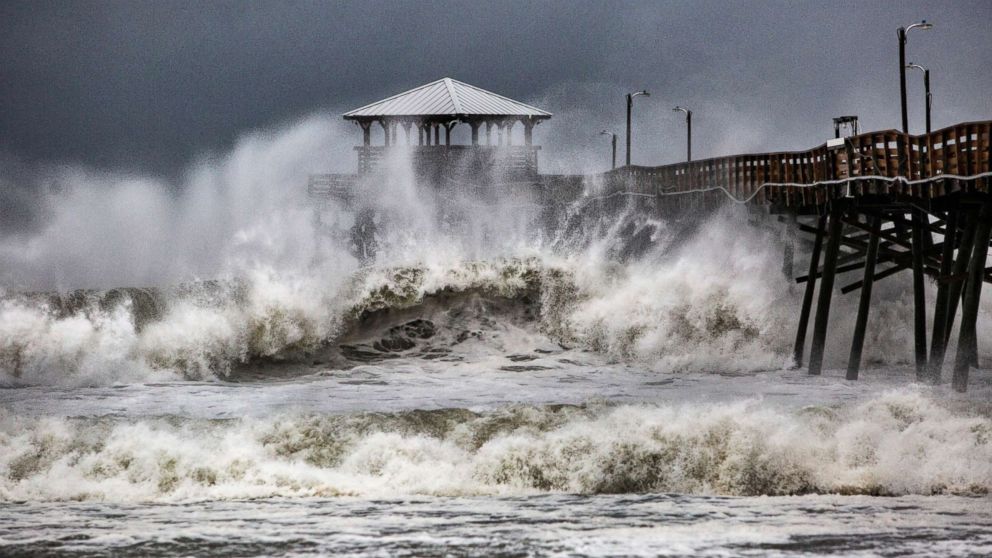 The Cape Hatteras National Seashore will work closely with the homeowners to oversee the cleanup of these two properties, and visitors are cautioned to exercise caution when participating in beach and sea activities since wreckage from the collapsed residences can spread widely throughout Hatteras Island.