The Russian Black Sea Fleet is possibly reduced to just three major surface warships following the drastic loss of the missile-cruiser Moskva by a Ukrainian missile battery on April 14. Admiral Makarov, the new missile frigate, maybe the most important of them.
As a result, the Admiral Makarov, at 409 feet, may be the most attractive target for the Ukrainian military. The fate of Admiral Makarov has sparked speculation, with Ukrainian MP Oleksiy Goncharenko claiming on his Telegram account that a missile strike damaged it. He stated that the ship had been "badly damaged" by Ukrainian attacks but was still afloat for the time being.
According to Ukrainian media sources, the vessel was damaged by missiles on Snake Island in the Black Sea south of Odesa.
According to reports, Russian forces sent helicopters to rescue the ship's crew after a Neptune missile damaged it. The open-source intelligence monitor OSINTdefender tweeted that the vessel had been hit and that the reports were "true." "Multiple rescue ships and aircraft are reportedly in the area with U.S. surveillance drones keeping eyes on it," it added.
Ukraine's military ministry stated in its status report that another ship had been destroyed but did not specify whether it was referring to Admiral Makarov.
Dmitry Peskov, a spokesman for the Kremlin, shot down the allegations, telling reporters that "we do not have such information" regarding the alleged hit.
If the frigate were hit, it would be another setback for Russia's navy. Last month, the Black Sea fleet's flagship, the destroyer Moskva sank after being hit by a Ukrainian missile.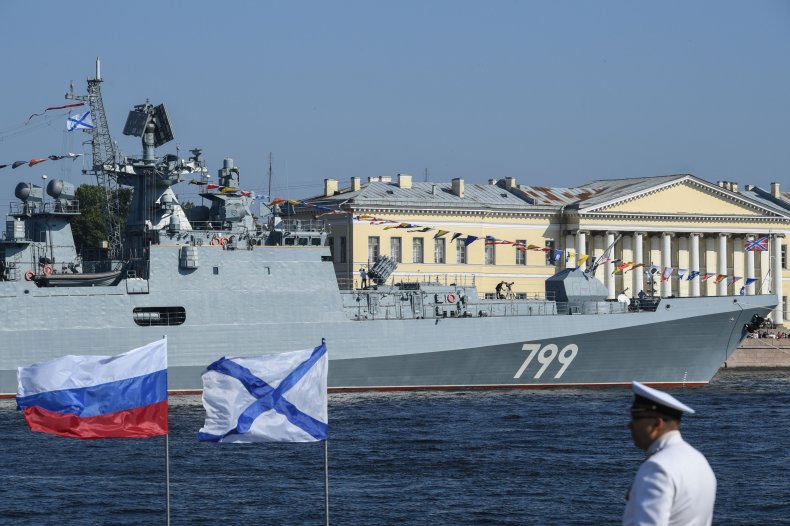 This week, it comes following reports that the US gave targeting data to Kyiv's military, assisting them in sinking the vessel, a major public relations victory for Ukraine and a setback for Russia's forces.
However, Pentagon spokesman John Kirby maintained that the US did not provide information for the Moskva to be targeted and that the US was "not involved in the Ukrainian decision to destroy the ship."
The Moskva was the most important Russian warship sunk since WWII. On the other hand, Moscow has denied that Ukrainian missiles were to blame for the ship's sinking, alleging that the ship sank due to an internal fire that resulted in a weapons explosion.