NASA astronaut Mark Vande Hei is scheduled to return to Earth from the ISS on March 30 on the Russian Soyuz MS-19. NASA confirmed again during a news conference that Vande Hei will return home as originally planned. However, given the increasingly strained situation between Russia and the United States, it's an unsettling proposition.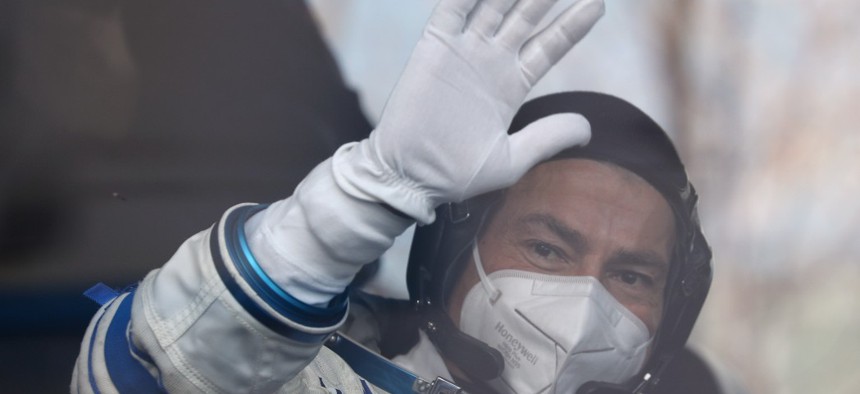 Following the Russia-Ukraine conflict, which has resulted in a major political and humanitarian debacle, the international space community has deliberately distanced itself from Russia. Since NASA decommissioned the Space Shuttle in 2011, Russia's Soyuz rockets have been exclusive to carry humans in and out of the International Space Station.
But, in recent years, situations have begun to transform. SpaceX's Crew Dragon has already started to shift roles and relationships by allowing NASA to deploy people directly to the station.
This is Vande Hei's second journey to the station, having arrived on a Soyuz last year. Vande Hei may cram onboard Axiom Space's next private Ax-1 mission on its way back from the station to avoid the perilous journey. On the other hand, NASA says that this is not an option.
NASA has reaffirmed that operations aboard the International Space Station are working well despite Earth's humanitarian and political problems. However, controversial remarks made by Dmitry Rogozin, the leader of Russia's space company Roscomos, contravene NASA statements. Last week, Rogozin threatened to de-orbit the International Space Station.
Now, Vande Hei, probably one of the last NASA astronauts to rely on a Soyuz mission, will need to board a Soyuz rocket to leave the station after his extraordinary 355-day expedition.