Not more than a few months ago, Elon Musk had stated that his Cybertruck could lead to costing a million dollars. This was because there were supply chain problems and the company was not able to scale. Now, there is an SUV that you will get in one million dollars. It is the best price offered for the Karlmann King.
The outlook of the car is an SUV-ed version of the Batmobile. It will be custom-built for people.
It was mentioned on its website that Karlmann hires 1800 people to work with only one objective of delivering a highly customized version of the vehicle so that the car that is made is entirely unique to the customer's preferences.
The manufacturing begins with the chassis of a Ford F-550, a reliable name in the truck segment. It is powered by a 6.8-liter V-10 engine. It gives a randomly cut diamond outer shell that is inspired by a stealth fighter and gives the King a mean and full of attitude look.
Karlmann also brings a bullet-proof version of this outer shell to the table. Of course, for this, you will have to pay more. The customizations in the vehicle are done in Europe. However, the bulletproof feature can be added in the U.S., CNBC reported.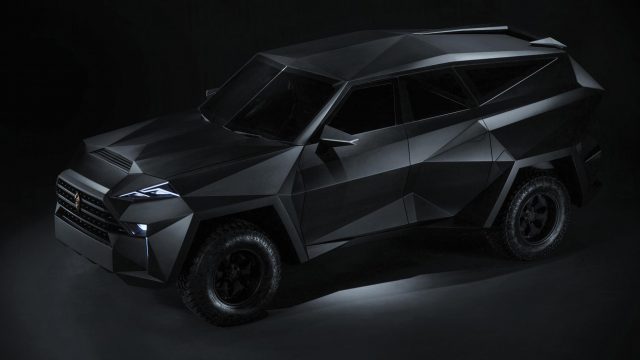 With only two seats in the rear, it offers plenty of legroom. The plush interiors also boast ambient lights, a starry lighting roof, pop-out tables, and a champagne bar to sit back in. There is also a coffee machine and a PlayStation to pass your time. A touch screen remote controls everything in the vehicle. The overall price of the car has the potential of crossing 3 million dollars.
The facilities in the car lower down its speed, with earlier reports suggesting that it was limited to just 87 mph (140 kph). However, the designer of the car has since clarified that it can reach speeds of up to 220kph.