Owing to the growing need of incorporating sustainability and green operations in every sector of every industry, organizations are coming up with environment-friendly solutions. Among these solutions, electrical vehicles are becoming increasingly popular and common by the day. The automobile industry is working on bringing variety and multiple options in electrical vehicles along with the infrastructure necessary to facilitate these vehicles.
Recently, after the introduction of electrical vehicles for daily commutes and sports cars, scientists and researchers have come up with electrical tractors to help farm the agricultural land. The agricultural sector is often neglected by organizations when disruptive technology is introduced. This time, they are keeping this industry abreast with the advent of technology.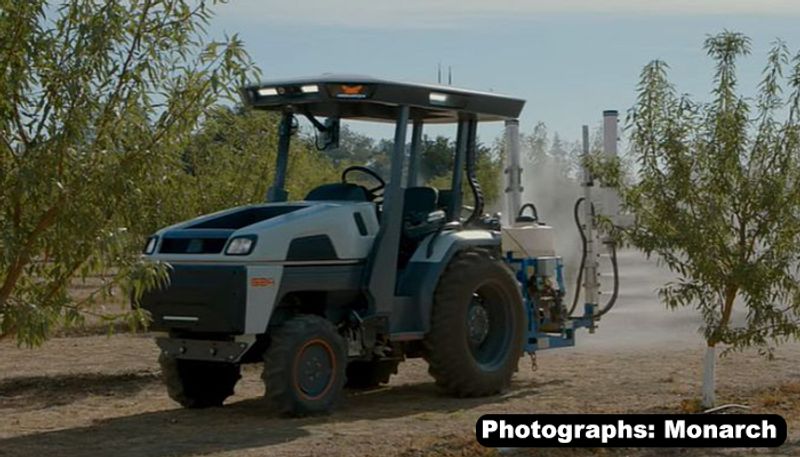 The company introducing this smart tractor is Monarch and will prove to be the maker of the world's first smart tractor. Farmers are faced with a myriad of problems and this tractor will be solving a significant amount of them like labor shortages, climate change, safety concerns, increasing customer awareness of sustainability, and other synthetic costs imposed on them through government regulations.
Monarch states that it helps the farmers through this e-tractor, "by combining electrification, automation, machine learning, and data analysis to enhance farmer's existing operations, increase labor productivity and safety, and maximize yields to cut overhead costs and emissions."
This e-tractor will be fully equipped to assist the farmers. It has no emissions of hazardous nature, has more storage space, and will be able to act as an ATV and work as an ad hoc power generator in the field. Furthermore, the tractor is capable of going to the power of 40HP (30KW) and its short duration peak power will be around 70HP (55KW) in a small footprint for multi-purpose usage.
Its safety features comprise roll and collision prevention, vision-based Power Take-Off (PTO) safety, and 360° cameras to keep operations running smoothly and employees safe, day or night. It can handle 240 GB of data a day. The price is going to be around $50,000 and the reservation price will be approximately $5000.