A team of criminals committed a great robbery by taking a 60-foot abandoned bridge at Amiyawar, a town around 93 miles from Patna, Bihar's state capital. The robbers, acting as state irrigation department personnel, demolished the bridge using gas cutters and earthmover equipment before fleeing with the scrap metal, according to Indian news outlets.
According to Arshad Kamal Shamshi, a junior engineer with the irrigation department, the locals informed them that some persons impersonating irrigation department personnel had uprooted the bridge using JCBs and gas-cutters. Mr. Shamshi went on to say that they had filed an FIR.
"Villagers informed that some people, posing as the officials of the irrigation department, came to the dilapidated and abandoned canal bridge and uprooted it entirely with the help of JCB machines and gas cutters," said Mr. Shamshi.
The unexpected disappearance of the 60-foot-long, 12-foot-high bridge stunned everyone. He stated that department officials had filed a complaint against the criminals with the Nasriganj police station.
"Since such construction and repair tasks happen at a slow pace, the department would have generated a notice to inform us prior," Mr. Shamshi said, quoting another junior engineer, Yogendra.
The group of thieves was not affiliated with the state administration, as later investigations revealed. Nevertheless, the offenders are now being searched by police, who claim to have identified several of them.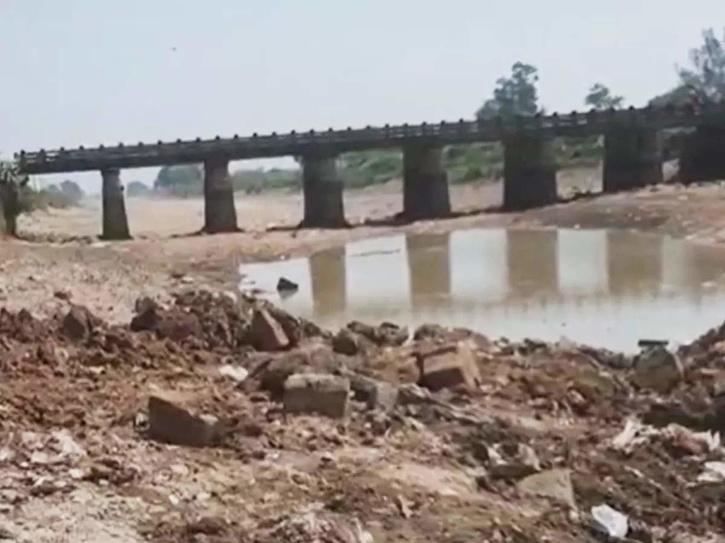 "We have identified some gang members, and some are yet to be tracked down," commented Subash Kumar, a police official. "They destroyed public property and stole a bridge."