Researchers at Washington State University (WSU) have used disposable masks to enhance the strength of concrete by 47 percent.
Last year, a study estimated that mask pollution increased by 9000 % as countries imposed mask mandates because of the virus.
Disposable surgical masks can be made of polyester fabric or polystyrene, polyethylene, or polypropylene — thermoplastic polymers that can be set into most shapes while working at high temperatures. Masks also contain metal clips and cotton loops, which although recyclable, end up in heaps of untreated waste.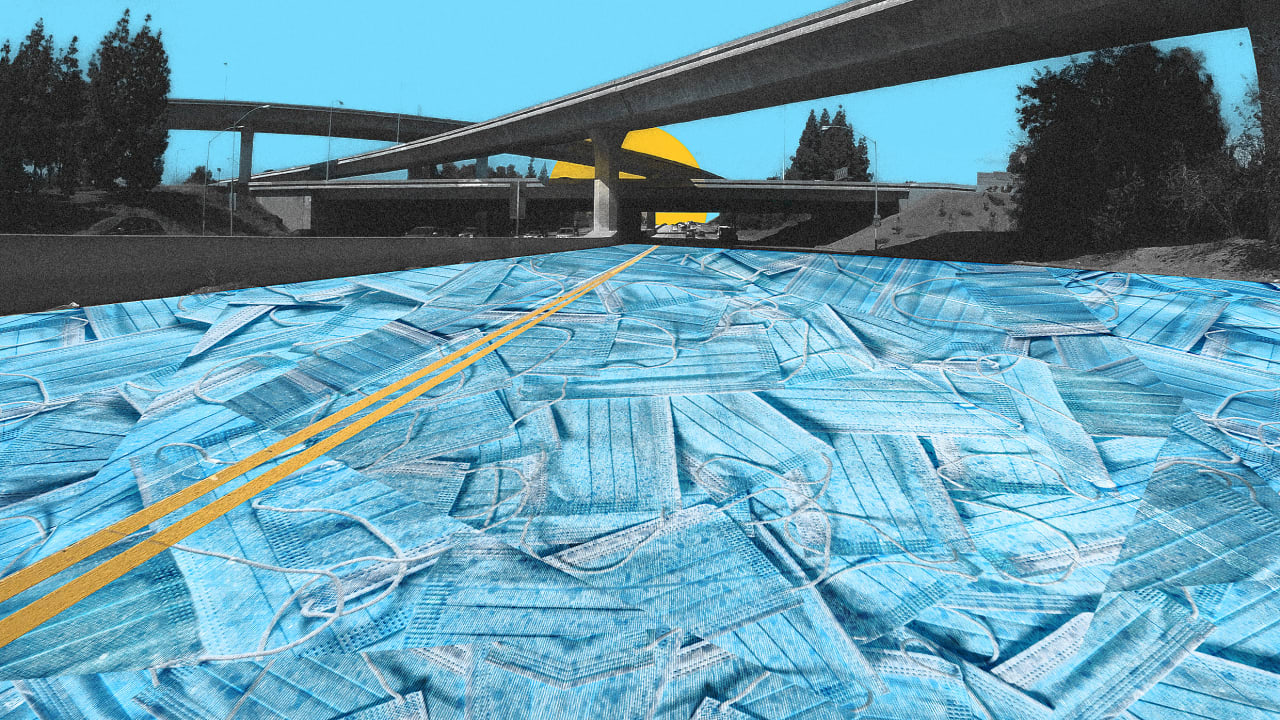 However, if they are processed properly, used masks can be a valuable commodity as Professor Xianming Shi from the Department of Civil and Environmental Engineering at WSU successfully discovered when he experimented and found a use for masks in concrete.
The researchers cut the masks into five to 30 mm-long pieces and treated them with graphene oxide before mixing them in the cement paste, the researchers managed to absorb or dissipate the fracture energy that usually contributes to tiny cracks in concrete.
The researchers also repurposed the cotton loops and metal clips from the face masks by shredding them and adding them to ordinary Portland cement, the basic ingredient for any concrete, grout, or mortar products.
The team is now working to determine if the concrete is protected from frost damage and the persistent use of deicers on roadways. This can be applied to use other polymers like discarded clothing, which would serve as an incentive for the collection of this waste.
The findings of the study were published in Materials Letters.