A group of crypto enthusiasts has taken its revenge as it was scammed by an NFT project.
Thousands of people were tricked into purchasing "Cool Kittens" NFTs. Its developers claimed to give a variety of perks including a unique token of a cartoon cat, an altcoin called $PURR, and membership in the Cool Kittens DAO.
The creators also attracted users with giveaways, donations to cat shelters, and merch drops to members. However, none of their promises turned out to be true. Instead, its creators disappeared after they sold roughly 2,216 Cool Kitten NFTs — or roughly $160,000 — and deleted the group's Discord chatroom with it.
One user who goes by the username Lalalala stated that they noticed that the Discord chatroom was filled with bots that encouraged the group's members to sell their NFTs at higher prices. This shows an upright scam. So, they assembled a group of other users to retaliate.
First, they hired a developer to collect the addresses of those who had purchased Cool Kittens. Afterward, they hired an NFT artist to design more than 2,000 digital artworks for a new project and named it "Kitten Coup."
In addition, the team also reached out to the Magic Eden crypto marketplace to delist the scam NFTs. That way, when they sold the Kitten Coup NFTs, none of the profits would go to the hoaxers.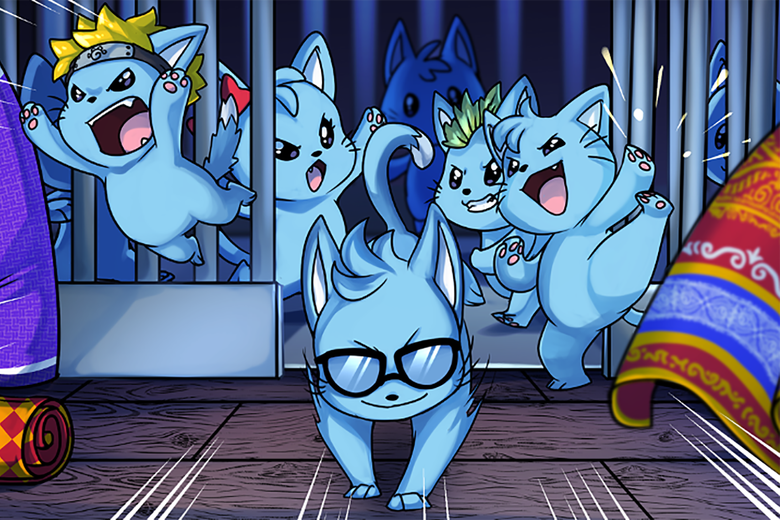 Finally, Lalalala was able to collect more than $7,000 to redistribute the Kitten Coup NFTs to the buyers of the hoax tokens, they told Slate, thereby making things right for all who were swindled. Kitten Coup NFT now bills itself as "revolution-ready kittens" who "successfully reversed the rug" on their scammers.
This story exhibit how crypto and NFTs can lead to big scams.