The United Kingdom contributed the Next Generation Light Antitank Weapon (NLAW) to help the Ukrainian armed forces in repelling the Russian invasion. The Ukrainians are utilizing the NLAW to stage counter-attacks and surprise attacks on Russian armored columns in Kyiv's outskirts. The NLAW method is proven to be effective. Because the NLAWs arrived before the battle began, they were extensively dispersed to troops, and the Ukrainians are taking the necessary steps to blow Russian armor.
Lt. Col. Ihor Bezogluk yelled "God bless the Queen!" as per the Daily Mail, whose correspondents reached the front 50 miles north of Kyiv before the invasion began. The NLAW, according to Bezogluk, is a "real game-changer." The officer continues his compliments: " "Thank you to the United Kingdom for providing us with the NLAWs — anything that can assist us to fight for our freedom is greatly appreciated. These rockets have transformed the course of the fight for us. It implies we can battle the Russians regardless of how many there are given that we have a technique to disable their armor. The Russians can no longer frighten us with troops."
The NLAW is a lightweight up position armament with outstanding mobility that enables the client to equip a rifle as well. The launch vehicle measures around 27.5 pounds and is simple to use. All users have to do is aim through the scope, line up the enemy, and wait for three to five seconds before shooting. The rocket then shoots out of the tubes at 440 mph thanks to the "Expected Line of Sight" inertial tracking and guiding system. As a result, it's "shoot and ignore."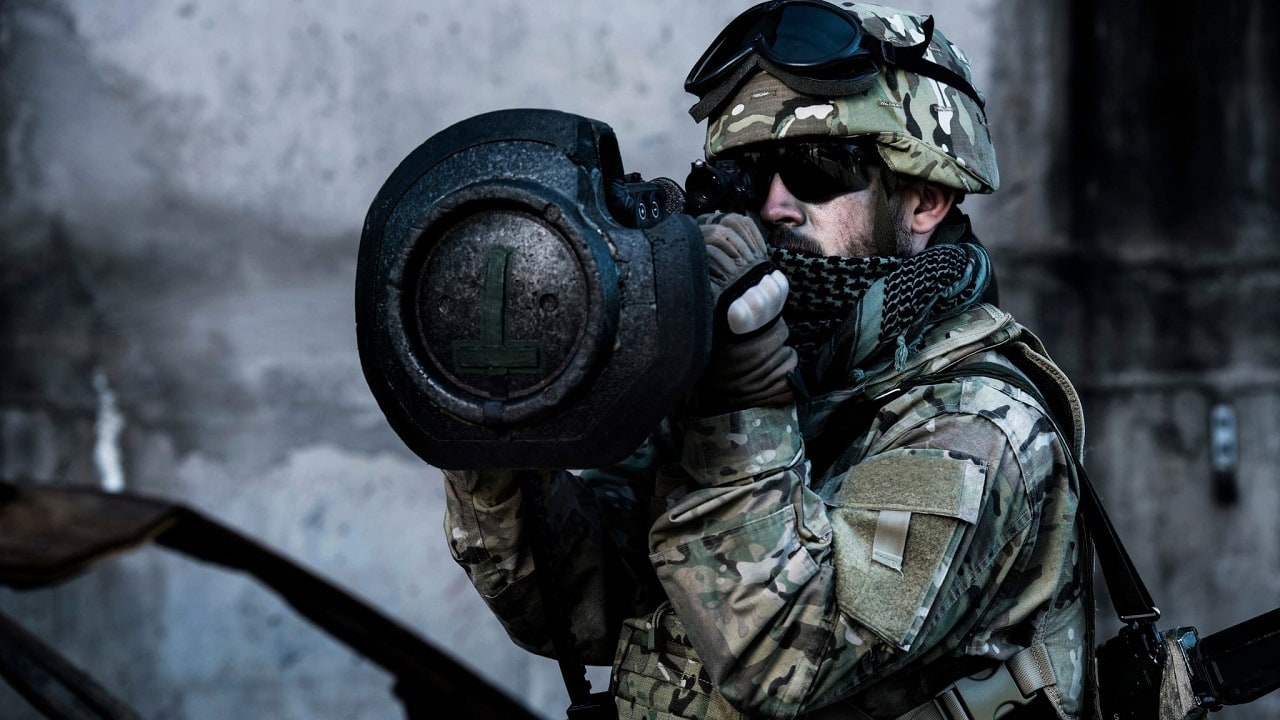 The NLAW, such as the Javelin, can attack the pinnacle of a tank's superstructure, where the plate is normally the thinnest. The operator only needs to aim one meter above the barrel, and the straight down blast will accomplish the rest. According to Business Insider, many troops will most likely choose to fire from top structures in order to have a better downwards view of Russian armored vehicles. An advantage is that less trained backup regional defense warriors may be trained on how to utilize them.
The Ukrainians have already been engaged in residential road battles, and more of this urban conflict is expected in the long term when the Russians launch attacks on the besieged cities. The NLAW is one weaponry that the Russians will have to cope with, and it will frighten many airborne troops.