Sony has disclosed a wireless neckband speaker targeted at the people who are working from home. It works with a transmitter plugged into the company's Bravia XR TVs to immerse the wearer in Dolby Atmos surround sound.
It simplifies the system of experiencing good quality sound with a high volume. You need a Bravia XR television connected to the WLA-NS7 transmitter. The transmitter connects with the SRS-NS7 neckband speaker through Bluetooth, and then Sony's Spatial Sound Personalizer app will need to join the party to enhance the experience. The user is then needed to take a picture of their ears, so the approximation of the ear's three-dimensional shape is made. This makes a custom virtual Dolby Atmos speaker arrangement around the user's head.
It has up to 12 hours of use per charge at around half volume or 5 hours at max. A 10-minute quick charge does offer up to 60 minutes of playtime if you have less time.
The SRS-NS7 has an up-firing speaker and passive bass radiator that gives "crisp sound directly to the user." It can also do hands-free call taking with echo canceling onboard to minimize annoying feedback, and two source devices can be connected at one time.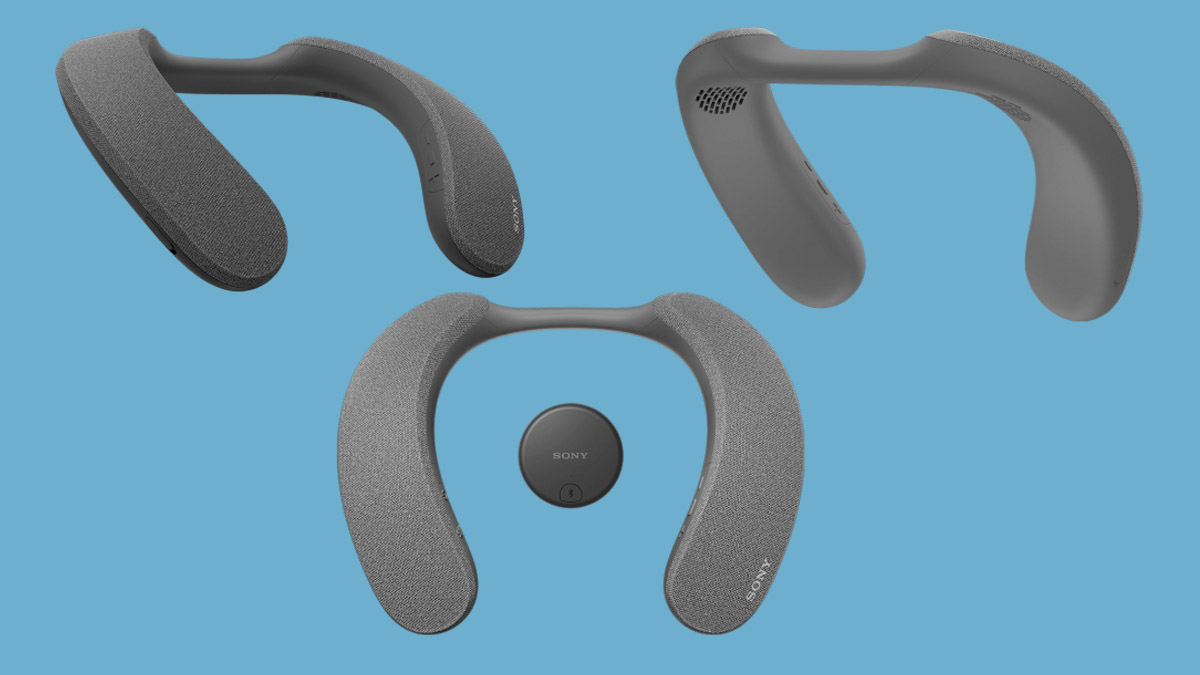 Sony's 360 Reality Audio immersive music can be experienced through compatible streaming services like Deezer and Tidal.
There is an update for the Bravia XR TV models that are needed for the function to work. People will be able to download it by January 2022. However, the SRS-NS7 neckband speaker and WLA-NS7 package are available now for US$299.99.
WLA-NS7 transmitter can also be bought at the moment for $59.99.