A YouTuber transformed a Tesla Model X into a war weapon by deploying dual machine guns from the falcon wing doors. Tesla developed military-inspired versions of its vehicles for Veterans Day for a while. Some of them were quite nice, but nothing compares to the Model X construction.
For Black Rifle Coffee, a prominent coffee company formed by US military veterans, YouTube channel FullMag put together a Tesla Model X, Reported the news website electrek.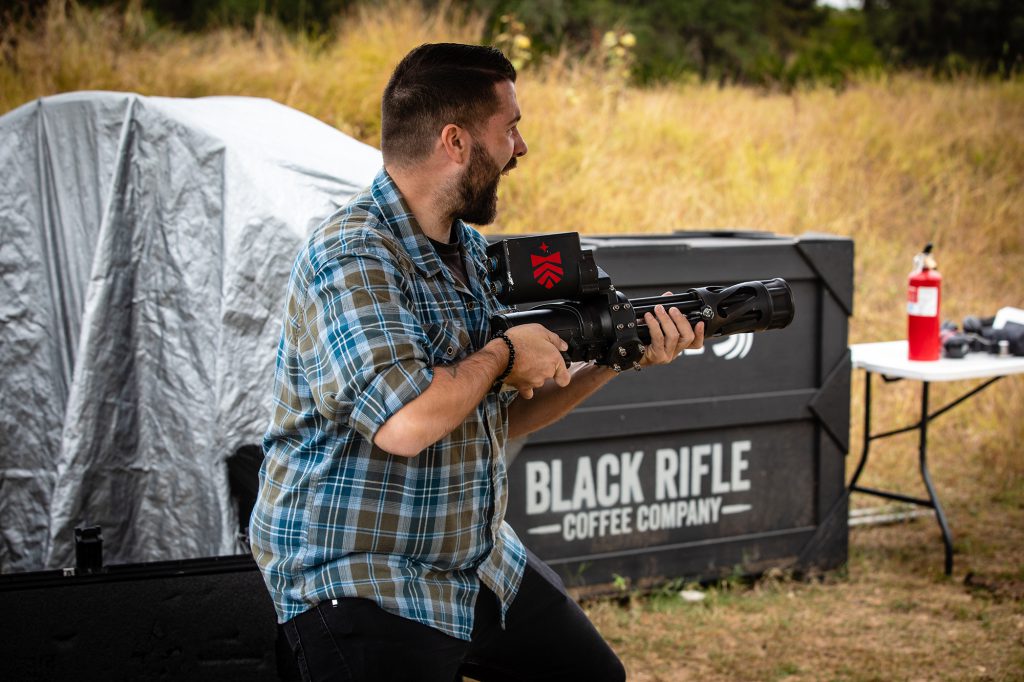 The vehicle has a number of upgrades, but the two deployable machine cannons that protrude from the falcon wing doors are the most impressive. They collaborated with Unplugged Performance to install the body package, then they hardwired the mount and electronic deployed and fired system using the Tesla tuner's experience with Tesla automobiles.
It means that the Model X's battery pack is used to power the whole machine gun system. They put a full Marzocco GS3 espresso machine in the trunk because this truck is more likely to be found at coffee trade events and stores than on the battlefield. Instead of hardwiring the system to the Tesla drivetrain, they're using a Yeti Goal Zero power station that fits in the Model X's lower trunk.
They replaced the back seats with a homemade metal rig that, thanks to the Model X's wing doors, allows two rotary-barreled machine guns to come out on each side, threatening anyone who claims you over-extracted their macchiato.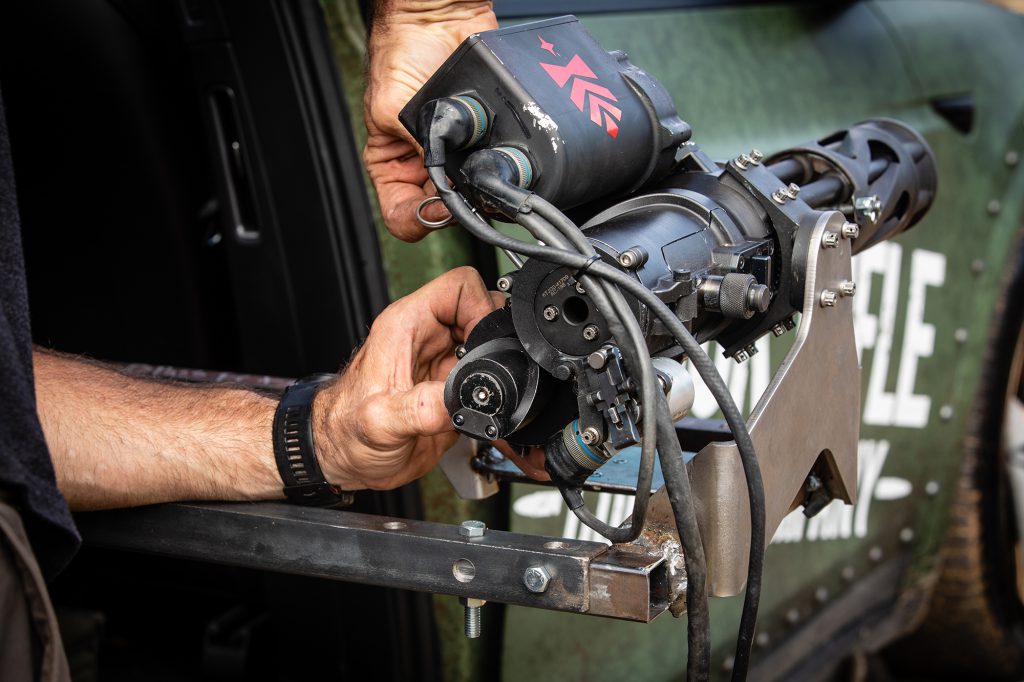 If you're a gun-toting, espresso-sipping — yet slightly ecologically conscious — coffee aficionado with a major caffeine addiction, this is the electric automobile of your dreams.
It's an odd fusion of two civilizations. In fact, long before the Model X, a pro-Trump coffee firm that serves "pro-American" communities faced some pretty harsh criticism for being intimately affiliated with radical culture.
Richard Ryan, co-founder of Black Rifle Coffee Company and resident mechanical genius, created the Prius Vulcan in 2018, and he knew the next step was to pour incredible firepower into a cooler automobile, the Tesla Model X. The plan was anything but modest. He set out to equip a Model X EV with deployable wings extending from the back doors, each armed with a 5.56 rotary machine gun capable of firing thousands of rounds per minute. In addition, the automobile had to have a fully functional, high-end espresso bar in the back.