A recent study found that using ultrasonic pulses in certain locations on a daily basis can lower glucose tolerance and insulin concentrations and prevent diabetes. Researchers have demonstrated that brief ultrasonic pulses focused on specific nerve groups in the liver can lower insulin and glucose ratios. The approach, which was tested on three animals, was shown to be effective in treating Type 2 diabetes. The study was carried out by GE Research in collaboration with researchers from Yale School of Medicine, UCLA, and the Feinstein Institutes for Medical Research. According to the study, which was reported in the journal Nature Biomedical Engineering, a revolutionary non-invasive ultrasound approach is devised in the research to trigger particular sensory receptors in the liver. The method enables highly focused ultrasound impulses to be delivered to cells containing sensory neurons.
If the forthcoming clinical studies corroborate the findings, Raimund Herzog, a Yale School of Medicine endocrinologist involved in the project, stated that "ultrasound neuromodulation would constitute an intriguing and altogether new complement to the current therapeutic choices for our patients." According to the study, diabetic mice given just three minutes of concentrated ultrasound each day had decreased blood glucose levels. The approach has not yet been tested on people. The procedure now necessitates the use of skilled technicians, but the team is striving to make it suitable for at-home self-treatment. The technology employed in the study necessitates the employment of skilled professionals, although it is intended to be used at home for successful therapy.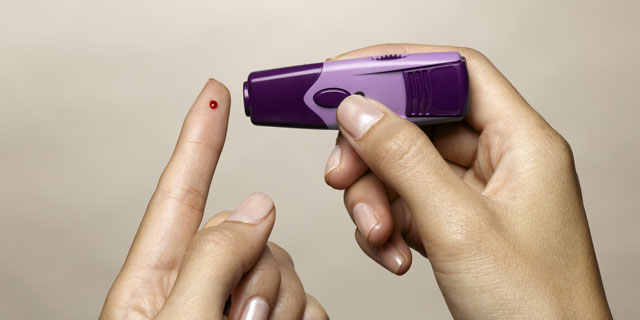 In the meantime, while type 2 diabetes can be managed to avoid by living a healthy lifestyle, maintaining healthy body weight, and ultimately being handled without drugs, type 1 diabetes cannot be avoided, and that is why researchers from all over the world are collaborating on numerous inoculations that could counteract the situation and consider offering a feasible remedy. The researchers indicated how brief pulses of ultrasound focused on specific clusters of neurons in the liver may effectively reduce insulin and glucose concentrations in three distinct experimental models of obesity (mice, rats, and pigs). Three minutes of intense ultrasound each day was all that was required to maintain diabetic mice's blood glucose concentrations normal.
According to the study, three minutes of concentrated ultrasound each day is enough to maintain appropriate blood sugar levels in diabetic animals. It is now time to prepare for the transfer to human studies; there have already been minor technical issues that may be resolved in the intermediate future."We're in the midst of human study phases for type 2 diabetes, which will ultimately lead to clinical trials," Puleo says. "Ultrasound might represent a watershed moment in how bioelectronic medications are utilized and applied to illnesses like type 2 diabetes in the future." Of course, technology is available that streamlines and automates these systems for use by patients at home, but it must be improved before ultrasound therapy for diabetes can become widely available.