According to early data from British public health officials and the WHO, a new COVID-19 variant that combines two different omicron strains has been identified in the United Kingdom. It could be the fastest-spreading Covid variant yet. However, experts warn it is too soon to determine if or how serious the variant is.
According to reports, the COVID-19 variety is a cross between the original Omicron strain and its subvariant BA.2, which may be more infectious than BA.2. In addition, the new strain is recombinant, implying it is a hybrid of two viruses or variations.
According to the U.K. Health Security Agency (UKHSA), the variant known as XE, was first found in England in mid-January and has since been verified in more than 600 cases in England, accounting for fewer than 1% of virus samples analysed during that period.
As of March 22, 763 XE samples had been detected in the United Kingdom, and a very small number of cases had been reported in China and Thailand.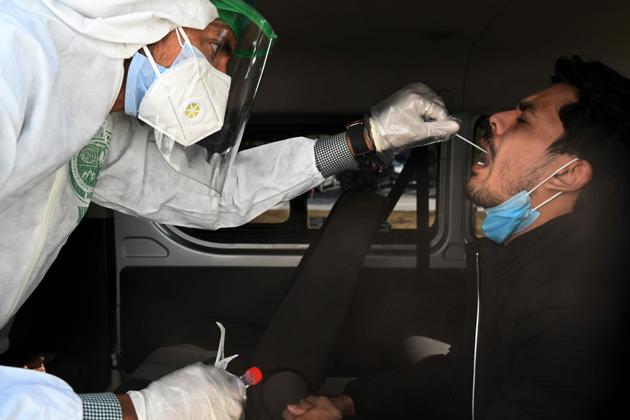 "Right now, there's really no public health concern," John Brownstein, PhD, an epidemiologist and chief innovation officer at Boston Children's Hospital, said.
"Recombinant variants happen over and over. In fact, the reason that this is the XE variant recombinant is that we've had XA, XB, XC, XD already, and none of those has turned out to be any real concern."
According to a WHO assessment released on March 29, XE has high transmissibility and may have a 10% growth advantage over the BA.2 subvariant, accounting for more than 70% of cases in the US.
More data will be needed to verify if XE has a "real growth advantage" because it has had a "variable growth rate" during the study period, according to Susan Hopkins, chief medical adviser for UKHSA.
Hopkins said that there is also insufficient data to draw any conclusions regarding transmissibility, severity, or vaccine effectiveness. However, the UKHSA will continue to "closely monitor" the situation.