Starting in 2025, both Apple's iPhone and Android smartphones sold in Saudi Arabia will be required to feature a USB-C charging port, and laptops will follow suit in 2026. This move by the Saudi Arabian government mirrors the European Union's directive that all smartphones transition to USB-C charging.
As reported by GSM Arena, this local governmental initiative aims to achieve multiple goals. Firstly, it seeks to curtail the generation of electronic waste, thereby contributing to a more sustainable environment. Secondly, the shift to USB-C is expected to bring about cost reductions and enhance the overall user experience.
This enhanced experience stems from the convenience of readily accessible cables, simplifying the process of purchasing or borrowing the correct connectors. Furthermore, it promises accelerated data transfer speeds, a factor that is pivotal for efficient user interactions.
The announcement of this regulatory shift emanated from a joint effort by two Saudi entities: the Saudi Standards, Metrology, and Quality Organization, as well as the Communications, Space, and Technology Commission. The implementation of the law is set to unfold in two distinct phases.
Commencing on January 1, 2025, the initial phase will necessitate the incorporation of USB-C charging ports across a spectrum of devices. This includes new smartphones, headphones, keyboards, speakers, and routers. Subsequently, from April 1, 2026, the scope of the law will encompass laptop computers as well.
Notably, Apple appears to be on track to smoothly navigate this transition. Reports suggest that Apple is already slated to introduce USB-C compatibility, commencing with the anticipated iPhone 15 release this year.
Moreover, adherence to the EU's directive mandates that Apple adopts USB-C connectivity by the time the iPhone 17 debuts in 2025. Intriguingly, leaks have surfaced, purportedly revealing images of USB-C components from the forthcoming iPhone 15 lineup.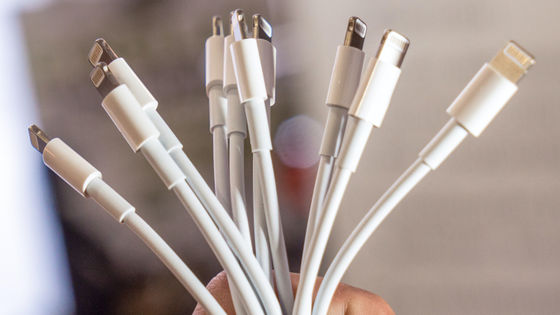 In response to this development, Apple has refrained from offering an official statement. It is worth noting that the company has previously asserted that adopting a universal charging standard could potentially stifle innovation while exacerbating the issue of electronic waste, rather than mitigating it.
A speculation emerged in February 2023, suggesting that Apple might restrict the charging and data transfer speeds of USB-C cables lacking the company's certification. However, the European Union has taken a firm stance against such a possibility, declaring it unacceptable. The EU has explicitly conveyed that any such action by Apple could lead to a ban on iPhone sales within its member states.