Sam Bankman-Fried, the co-founder of FTX, recorded a video tutorial for MasterClass, a platform that offers classes taught by well-known experts. The New York Times reported that Bankman-Fried created the tutorial on cryptocurrency during the summer. However, after FTX experienced difficulties and collapsed in November, his lesson was not included in the collection of crypto and blockchain classes announced by MasterClass in December.
According to The New York Times' report, Bankman-Fried's connection to MasterClass was facilitated by Hollywood agent-turned-investor Michael Kives, who introduced him to people at the company.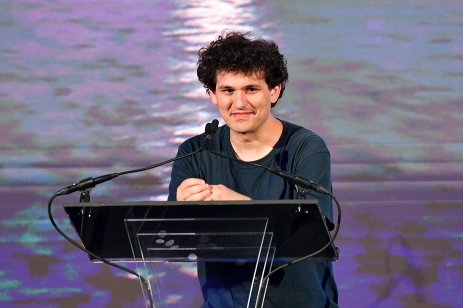 The decision to exclude Bankman-Fried's crypto class from the offerings was made after it was filmed in the summer but before the December announcement of the "Crypto and the Blockchain" suite of lessons, which featured other prominent figures from the crypto industry.
MasterClass provides a wide range of lessons covering various subjects, such as cooking with Gordon Ramsay, chess with Garry Kasparov, and writing with Margaret Atwood, the author of "The Handmaid's Tale."
Before The New York Times report, rumors about Bankman-Fried's MasterClass had been circulating on social media around the time FTX collapsed. The article also reveals that Kives attempted to connect Bankman-Fried with celebrities like Katy Perry, Orlando Bloom, Bill Clinton, Elon Musk, Leonardo DiCaprio, and Ron DeSantis.
In light of FTX's bankruptcy, the company's lawyers have filed a lawsuit against Kives and his venture capital firm, K5, seeking to recover the approximately $700 million that Bankman-Fried had invested in FTX.
Bankman-Fried is currently facing multiple fraud charges related to the collapse of FTX and allegations of illegal money transfers between the crypto exchange and his trading firm, Alameda Research.