Russia launched a series of military strikes on Ukraine on Thursday. The action has sparked worldwide outrage as well as fresh economic penalties, which U.S President Joe Biden said would harm Russia's space program. NASA, on the other hand, later revealed that civil collaboration between the United States and Russia in space will persist, especially in relation to the International Space Station.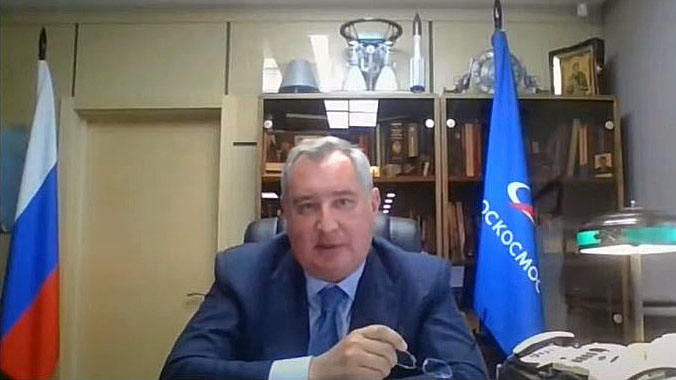 The very next day after the United States imposed crippling sanctions for its attack on Ukraine, Dimitry Rogozin, the current head of ROSCOSMOS, Russia's space program, issued a series of negative tweets, claiming that the US austerity measures could jeopardize Russia and the United States' satellite remote sensing participation. On February 24, only hours after Russia launched a full-fledged military assault in Ukraine, Biden delivered a fiery news conference, claiming that the sanctions placed by the US will harm Russia's technical accomplishments as well as their space program.
Russia's space industry leader warned that conditions placed by the US and its allied forces in response to Russia's takeover of Ukraine might jeopardize collaboration on the International Space Station (ISS).
However, following this, ROSCOSMOS has declared that collaboration with NASA will not be jeopardized owing to current tensions between the United States and Russia over Ukraine. Just hours earlier, NASA verified the same, stating that the restrictions put by the United States on Russia's aristocracy and businesses will not jeopardize the ISS's operations.
However, the Russians depend significantly on NASA to maintain the space station operational. NASA also aids in the control of the space station's orbit, and the space agency is fully responsible for providing power for the entire ship. When it comes to the ISS, NASA and ROSCOSMOS have a symbiotic connection, and any party quitting would be disastrous. As of now, there is no cause to be concerned about the ISS's destruction. Both NASA and ROSCOSMOS have stated that they are still managing to keep the space station operational. This collaboration will be required because there are several key events planned for the coming month of March.
For the time being, the simplest and safest way ahead is for NASA and Roscosmos to continue working together to keep the station operational and eventually securely decommission it. However, the position is particularly hazardous, particularly since Biden stated that US-Russia ties had "completely ruptured." So far, the nations' relationship in civil space has not been completely severed, but Rogozin's remarks do not bring much solace.
Onboard the space station, four NASA astronauts, two Russian cosmonauts, and one European astronaut are presently living and working.