Anyone of us who has been through the process of online checkouts, knows how frustrating they might get. You may have to fill in a bunch of forms, your session times out, you encounter several 'errors' on your way and things get a lot messy and almost every time you have to start all over again. Well, Google is here to save the day.
In its recent announcement, Google has launched 'Pay with Google' update. Its easy and convenient. While paying with Google, all you have to do is use your credit or debit card that is added to your Google Account from apps like Google Play, YouTube, Chrome or Android Pay. Google picks up your payment information and your shipping address using the details you've provided in your Google Account and sends it to the merchant, saving you from typing the same to your phone again. As soon as the merchant gets the information,  your order will be dealt just like any other regular online order.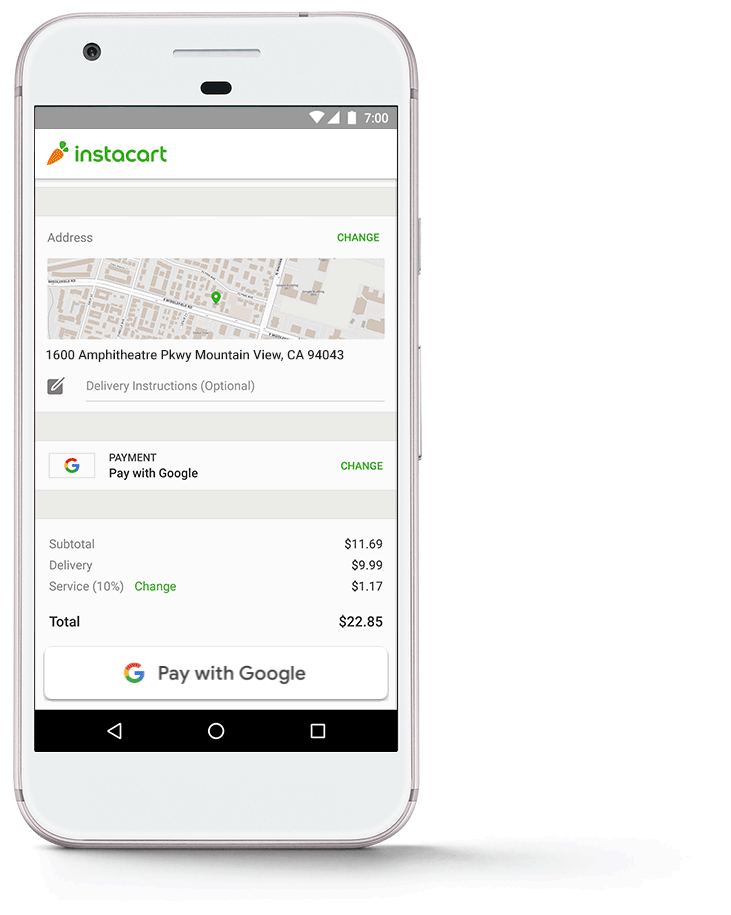 Have a look at some of the places you can pay with Google now, with more adding everyday.
Pay with Google is not only available for online shopping but for offline as well. Now you can also pay with Google for your take out trips or to buy that Macy's dress you just saw at the store.
Check out the video below for more information.