Artificial Intelligence is progressing at an exceptional rate and soon AI robots will be roaming around us, assisting us in our professional and personal tasks. BeingAI is one of the organizations working relentlessly to create breakthroughs in the field.
Recently, the company has introduced a character named Zbee. This artificially created being is multitalented. It will be able to provide interaction with people no matter what the time or the location. Moreover, it will be like a gamified version of interacting with humans with the help of digital platforms.
The project is based in Hong Kong and according to an initial report from Venture Beat, this entity will have personal stories to tell, bond with humans, and also provide mentoring if they need it. There is another innovation incorporated in the system. It will be that Zbee will transform every comment or remark it receives into something positive.
Zbee is a collective effort of its founders Lee Chapman and Jeanne Lim, the president and CEO of the company, respectively, along with the CTO Amit Kumar Pandey. The design aims to indulge the new generation who is open to these artificial interactions and generate inspiration, ambition, and positivity in them. In short, this entity is designed to reflect, functional, positive values, and emulate the experience of empathy.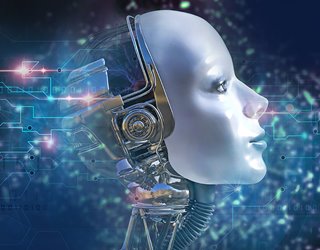 The marvel was displayed at the Las Vegas exhibition, and it ended up receiving significant applause. Lim discloses that the inspiration of creating Zbee came from the physical robot of Artificial Intelligence named Sophia created by Hanson Robotics. BeingAI is under the process of developing its own software for conversations that will be held with Zbee. Moreover, AR interfaces are also being designed for better interactions.