Have you ever considered the extent to which air pollution harms us? Obviously, it's dangerous for our health, but its negative impact extends far beyond that. It even impacts how we perceive the world around us – assuming we can see anything at all through pollution.
To bring attention to the quality of the air you breathe, consider how some of the world's most iconic views might change if local man-made air pollution levels rise. And it's not just a speculative scenario — high levels of air pollution do exist. It's the ones we're already familiar with.
According to a recent study, half of the world's population is subjected to rising levels of air pollution. The level of PM2.5 particles in the air is used to calculate air pollution levels. The scientists used the air pollution levels of Ghaziabad, India, as a reference for their study, which is regarded as the "most polluted city in the world." In fact, it will be the second most polluted city in the world in 2021.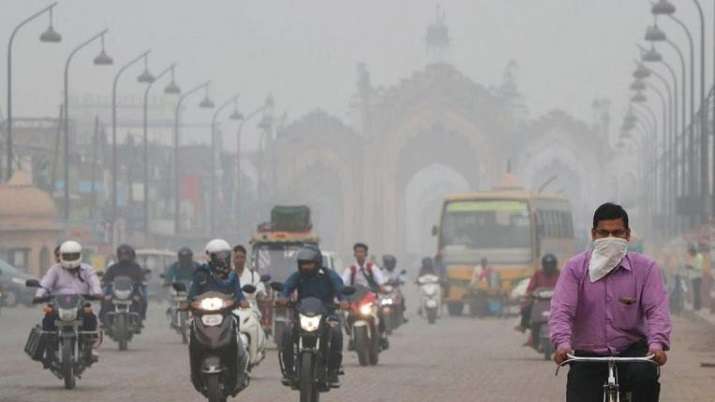 An AQI of 100 is regarded unhealthy for sensitive groups, and levels over 150 are deemed unhealthy for the general population. Levels more than 300 are deemed dangerous to people's wellbeing.
HouseFresh designers visualized what stunning and popular city views throughout the world would look like if air pollution reached catastrophic levels.
Despite the fact that the comparison photographs you're going to see are merely emulations, their impact is both awakening and disheartening. Considering the fact that global air pollution is worsening, this could become a reality sooner than we realise.
So, have a look and do all you can as an inhabitant to protect our precious planet.
The first illustration depicts Rockefeller Center (New York, USA). Rockefeller Center was an iconic symbol of American modernity in 1939. However, the deteriorating effect of air pollution on its buildings was a source of concern in the 1960s. According to the Department of Environmental Protection, air pollution is responsible for 6% of all deaths in New York City.
The second comparison visual is the Shard in London, United Kingdom. Tower Bridge was built in the late 19th century to promote urban business. However, the polluting of London's air by coal burning is preying the Victorian bridge from six centuries.
The following image depicts Christ the Redeemer in Brazil. Unfortunately, it has been contaminated by the emissions from Brazil's industrial zones. In addition, the city failed to reduce air pollution "within the World Health Organization's recommended levels" as pledged prior to the 2016 Olympics.
"A lot of attention has been paid to Rio's water pollution, but far more people die because of air pollution than the water," declared Paulo Saldiva, a University of Sao Paulo pathologist and WHO committee member.
"You are not obligated to drink water from Guanabara Bay but you must breathe Rio's air."
When visiting Hong Kong, the Victoria Peak is a great option to visit. The yearly hours of low visibility in the city nearly doubled from 295 to 1,100 in the last two decades. The city's largest coal and gas power facilities produced 8,020 tons of SO2 and 310 tons of PM2.5 pollutants in 2016.
Centre Island in Toronto, Canada is the next visual comparison presented by HouseFresh designers. The Toronto Islands are a popular destination for outdoor recreation. Unfortunately, the air from nearby forest fires has pushed the region to second place in the category of "world's worst air."
Mrs. Macquarie's Point, in Australia, is portrayed in the photo below. Regrettably, the viewpoint has been ruined by the insane quantities of pollution. In addition to bushfire smoke, power plant gases and dust storms contribute to Sydney's smog issue.
Despite the magic of the Eiffel Tower, industrialization wreaked havoc on Paris' air quality, making it France's second most polluted city. The photograph below depicts the Montparnasse Tower.
St. Peter's Church, a 400-year-old Renaissance-style basilica in Rome, attracts people from all over the world. However, a closer look at the church's walls uncovered deterioration and weathering of the facility caused by pollution.
HouseFresh's second-to-last image is of Kerry Park, a popular photography location. Pollution from automobiles, outdoor burning, and wood smoke, however, is increasingly a regular scar on Seattle's air quality.
The last visual comparison is the well-known Tokyo Skytree in Japan. It is the highest structure in the world and is utilised for television broadcasts and observation, including assessing quality of the air.
Since World War II, Tokyo has been monitoring air quality and establishing measures to address industrial and vehicular pollution. Nonetheless, Tokyo's current PM2.5 readings are two points above the WHO's recommended range.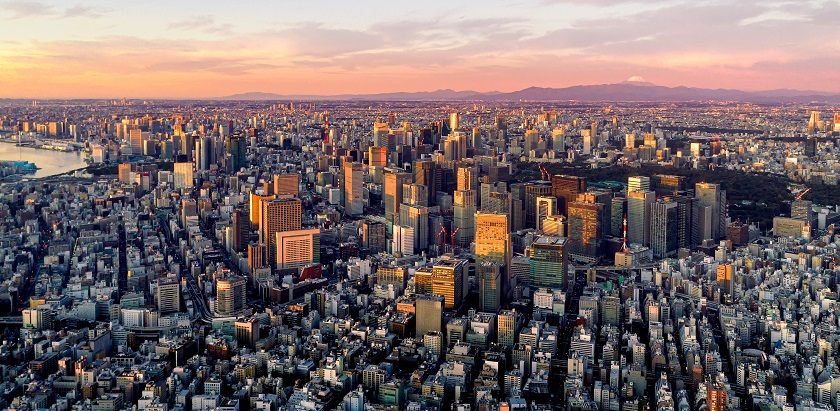 The effects of air pollution on our favourite views might be godsend. On an everyday basis, poor air quality goes unnoticed, and it takes events like Beijing's orange sky to draw our attention to the air that we breathe. Let us take a break from our packed lives and do everything we can to save our beautiful planet.