Tesla CEO Elon Musk indicated that the company will further reduce prices on electric vehicles amid these challenging times. The company has already cut prices multiple times in various markets, including the United States and China, since the previous year.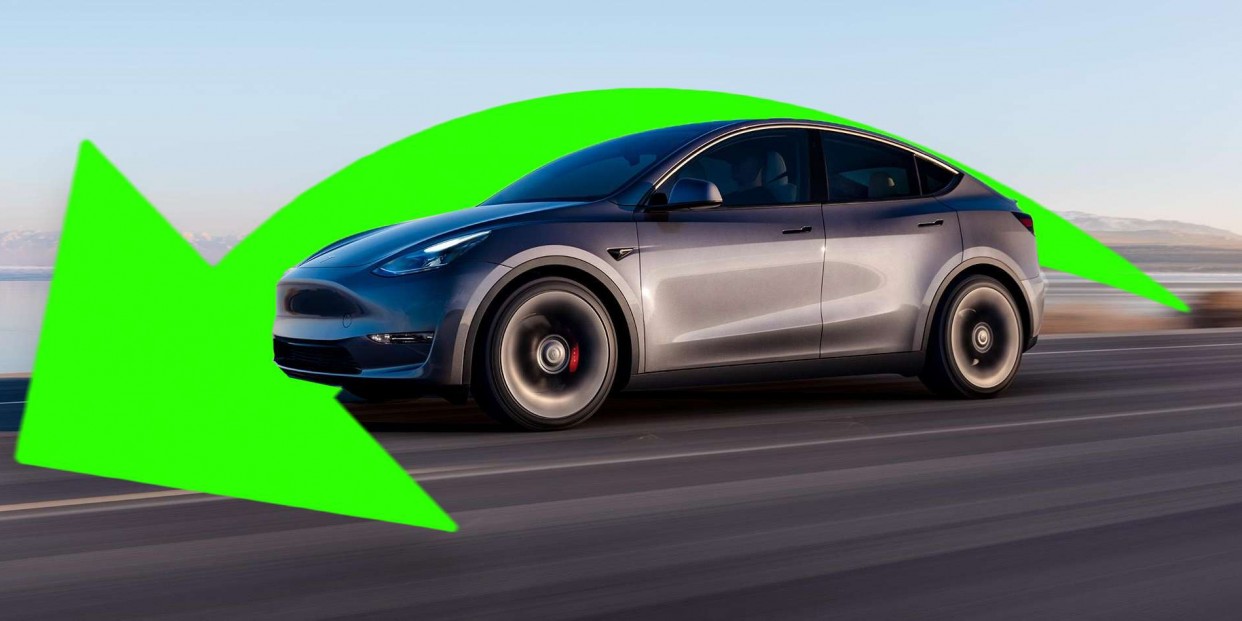 "One day it seems like the world economy is falling apart, next day it's fine. I don't know what the hell is going on," Musk told analysts on a conference call. "We're in, I would call it, turbulent times."
These price cuts and increased incentives were implemented to manage competition and economic uncertainty, but they have affected Tesla's automotive gross margin, a crucial industry indicator.
He said so again on Wednesday: "I think it makes it does make sense to sacrifice margins in favor of making more vehicles," adding that if macroeconomic conditions were not stable, Tesla would have to lower prices.
Despite the declining margins, Musk emphasized the importance of driving volume growth and stated that Tesla is willing to sacrifice margin to achieve this goal. For instance, the price of the Model Y long-range version was lowered by a quarter to $50,490 this year.
As a result of the price cuts and other factors, Tesla's quarterly automotive gross margin dropped to 18.1% in the second quarter, down from 19% in the first quarter and far below the 26% reported a year earlier. The overall gross margin for the April-June period was 18.2%, the lowest in 16 quarters.
"Multiple rounds of aggressive price cuts has put Tesla in a position of strength after building its EV castle and now is set to further monetize its success," Wedbush analysts said in a note.
Tesla is focusing on cost reduction and new product development to address the challenges presented by uncertain times. Despite the difficulties, the company expects to achieve deliveries of approximately 1.8 million vehicles this year, but production in the third quarter will slightly decrease due to planned downtimes for factory upgrades.
"They are trying to get the prices right so they can generate the demand for the units, and then they like to run their factories as efficiently as they can … they don't want to build up those inventories."
The lower prices, combined with government tax breaks for electric vehicle buyers, led to a record 466,000 vehicle deliveries globally between April and July. However, this growth came at the expense of profitability. Nonetheless, Tesla still managed to earn 91 cents per share on an adjusted basis, in line with analysts' expectations.
Musk revealed that Tesla is in talks with a major original equipment manufacturer to license its "full self-driving" (FSD) software, which requires driver supervision and is not fully autonomous. Despite regulatory scrutiny after crashes involving Tesla vehicles, Musk remains committed to achieving full self-driving capability.
Tesla's stock received a boost this year after several major automakers and EV charging firms decided to adopt Tesla's charging technology. The company's stock has risen significantly, aided by expanded federal credits for Model 3s and enthusiasm around artificial intelligence.
Tesla attributed its reduced cost-per-vehicle to lower raw-material expenses and government tax credits. The company also reported progress in its 4680 cell production lines and increased production in Texas by 80% in the second quarter.
However, Tesla faced challenges in meeting production and performance targets for its 4680 cells, which are essential for producing more affordable and compelling electric vehicles. Nonetheless, production of the long-awaited electric pickup, the Cybertruck, remains on track for initial deliveries this year.