Elon Musk, CEO of Tesla, has ignited yet another round of internet conjecture after sending a cryptic message referencing the enigmatic Bitcoin founder, Satoshi Nakamoto. Until this day, nothing was understood about the enigmatic Bitcoin creator, with various people claiming to be the legendary Japanese programmer and developer 'Satoshi Nakamoto,' but the identification has never been proven. Many people seem to believe Bitcoin was created by more than one individual hidden behind such a pseudonym. However, the mysterious message has gone viral on social media, with many users proposing their own hypotheses after Elon Musk's remark on Nakamoto.
Because of his local indigenous usage of English during encounters, it is suspected that Nakamoto is not Japanese. Up until December 2010, Nakamoto was actively involved in the creation of bitcoin. After the tweet, several individuals asserted that Elon is, in reality, Nakamoto personally, regardless of the fact that many persons have believed, or been assumed, to be Nakamoto.
The tech tycoon turned to Twitter and uploaded a photograph of four prominent firms' logos: Samsung, Toshiba, Nakamichi, and Motorola. He highlighted the first few alphabet letters of each title, demonstrating how the alphabets tie together just to create the term "Satoshi Nakamoto," implying that the codename was generated in this manner. The circles highlighted portions of these names: 'Sa' from Samsung, 'To' from Toshiba, 'Naka' from Nakamichi, and 'Moto' from Motorola, all of which were strung together to form the name 'Satoshi Nakamoto.'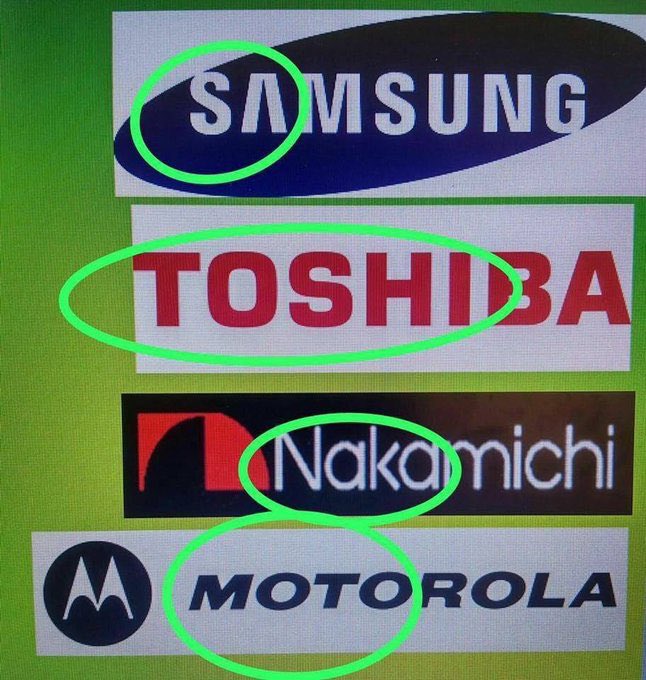 Satoshi Nakamoto, a name for whom many felt may be one or more persons, launched Bitcoin in October 2008. A group of language scholars reviewed Nakamoto's bitcoin whitepaper in 2014, along with the writings of Szabo and ten other putative founders. They discovered the findings to be unmistakable. "The amount of language parallels between Szabo's work and the bitcoin whitepaper is unnatural," the researchers wrote, stressing that "none of the other putative writers were even close to as excellent a resemblance."
Szabo was also credited with the inventor of bitcoin in a 2015 New York Times article. He has talked publicly about the origins of bitcoin and blockchain technology, but he has frequently refuted suggestions that he is the electronic stock known as the bitcoin mysterious creator. An additional factor he's associated with bitcoin is his 1998 conception of the "bit gold" cryptocurrency.