Several Russian television networks have been hacked, and their coverage has been replaced with Ukrainian war footage, claims Anonymous.
Anonymous, the loosely defined online activist organization that initially gained worldwide notice almost a decade ago, claimed responsibility for the cyber attack through Twitter accounts previously affiliated with the group.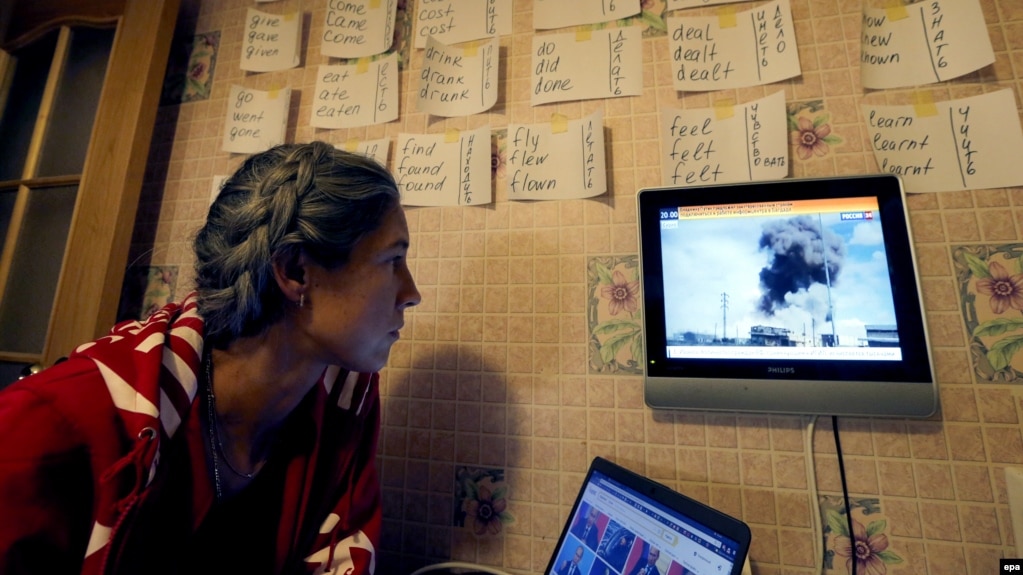 According to Anonymous, the Russian streaming sites Wink and Ivi and live broadcasts on the TV networks Rossia-24, Channel One, and Moscow 24 were among those affected.
"We are involved in the biggest Anonymous op ever seen. That being said, we are worried that some governments will indeed see us as a threat and create some scenario to make us look bad (false flag). We only want peace, not war," the group Tweeted.
It's not the first time Russian media outlets have been hacked during Moscow's unjustified invasion of Ukraine. Anonymous claimed last week that it had hacked multiple Russian media outlets, including the state-run TASS news agency, Kommersant, Izvestia, Fontanka, Forbes, and RBK.
Previously, on February 26, the Kremlin's official website was unavailable due to reports of denial-of-service attacks on many other Russian state media websites. Anonymous claimed responsibility for the attack as well.
Russian authorities have increased pressure on media outlets, threatening them for broadcasting the assault, including the tremendous opposition put up by Ukrainian soldiers despite Russia's overwhelming military superiority.
Roskomnadzor, Russia's media regulator, has instructed media outlets to only broadcast information obtained from official sources. It has also prohibited media outlets from referring to Russia's provocative activities as an invasion or a war, instead insisting on referring to them as "special military operations."
Radio Free Europe/Radio Liberty ceased operations in Russia on March 5 after local tax officials declared its Russian business bankruptcy.
BBC News, CNN, Bloomberg News, the Canadian national broadcaster CBC, and Germany's ARD and ZDF have all announced that their operations will be suspended. Since the launch of Moscow's full-scale military strike on Ukraine, 150 journalists have departed Russia, according to the Agentstvo Telegram group.