A Ukrainian team has arrived at the Belarus-Ukraine border for talks with Russian authorities, as Moscow braces itself for the effect of stronger Western economic penalties over its unjustified invasion of Ukraine.
Earlier, Volodymyr Zelensky had rejected Russia's invitation to arrange discussions in Belarus, offering alternative places for talks such as Budapest and Warsaw, according to reports.
He made the statements in a video message uploaded on his Telegram channel on Sunday after the Kremlin stated that a Russian team had arrived in Belarus and would be ready to talk with Ukraine in Gomel.
He stated that Ukraine is prepared to hold discussions with Russia, but Belarus is not an option because Russia has carried out some of its strikes from Belarus.
According to the president's office, the Ukrainian delegation includes Defense Minister Oleksiy Reznikov and presidential adviser Mykhaylo Podolyak, among others.
The meeting comes hours after explosions were reported in the Ukrainian capital and the important city of Kharkiv before dawn, according to Ukrainian officials, with President Volodymyr Zelenskiy warning that the following 24 hours would be crucial for Ukraine.
On February 28, Zelenskiy gave a new message in which he urged invading Russian soldiers to lay down their rifles.
The Russian government is not disclosing the casualty rate it has suffered due to its invasion of Ukraine. However, Ukraine is sharing photographs of dead and detained soldiers and requesting Russians to identify them.
With the war exacerbating, Western allies have increased their efforts to punish Russia by closing airspace to Russian aircraft, disconnecting some banks from the SWIFT financial network, and limiting Moscow's ability to deploy its $630 billion in foreign reserves, all of which are expected to harm the economy.
According to the White House, to maintain diplomatic pressure, US President Joe Biden will convene a teleconference with allies and partners on February 28 to further plan a coordinated response.
Moreover, Zelenskiy also urged the European Union to offer Ukraine membership under a particular procedure as soon as possible.
"Our goal is to be with all Europeans and, most importantly, to be equal. I'm sure that's fair. I am sure we deserve it," he said in a video speech shared on social media.
"Europeans are witnessing how our soldiers are fighting not only for our country but for all of Europe, for peace, for peace for all, for all the countries of the European Union," Zelenskiy said. "Ukrainians have shown to the world who we are, while Russia has shown what it has turned into… Every crime, every shelling by the occupier only unites us more."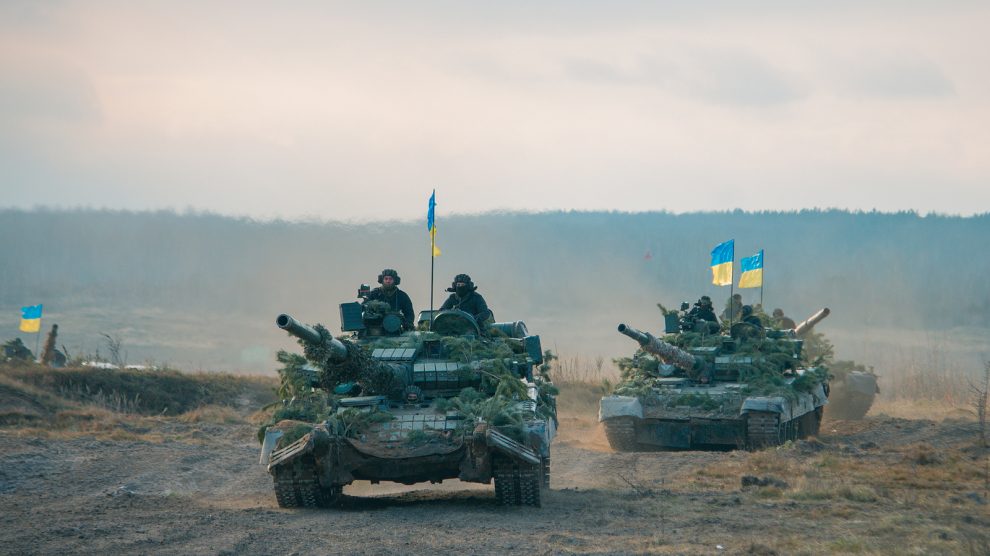 Ukrainians have volunteered in large numbers to protect their nation, accepting government-supplied weaponry and stockpiling firebombs.
According to Pentagon sources, Russian soldiers were hindered by Ukrainian defence, fuel shortages, and other logistical issues, and Ukraine's air-defence systems, while crippled, were still operational.