On Saturday (April 2), lightning struck the launch site of NASA's massive Artemis-I lunar rocket several times, but the rocket appeared unharmed.
NASA confirmed the strike in a statement issued shortly after the incident.
"Engineers confirmed there were four lightning strikes to the lightning towers within the perimeter of Launch Pad 39B. Teams have determined the first three were low-intensity strikes to tower two and are continuing to review data from the fourth strike, which was higher in intensity to tower one," the statement continued.
On the other hand, NASA stated that the team sees "no constraints progressing with the test countdown timeline" and that operations will continue overnight.
"Overnight, engineers will also work to make up time for paused activities due to the severe weather. The Mission Management Team will review the schedule and data from the power-ups and sensors at the pad at 6 a.m," the statement added.
Although the Space Agency did not release footage of the lightning strike, a drone user did it yesterday on Twitter.
Four lightning bolts struck the region around NASA's Space Launch System (SLS) first mega-rocket, undertaking a three-day refuelling test known as the "wet dress rehearsal" for its Artemis 1 trip to the moon later this year. Three turrets and a catenary framework redirect blows from the booster to the ground, protecting the rocket from lightning.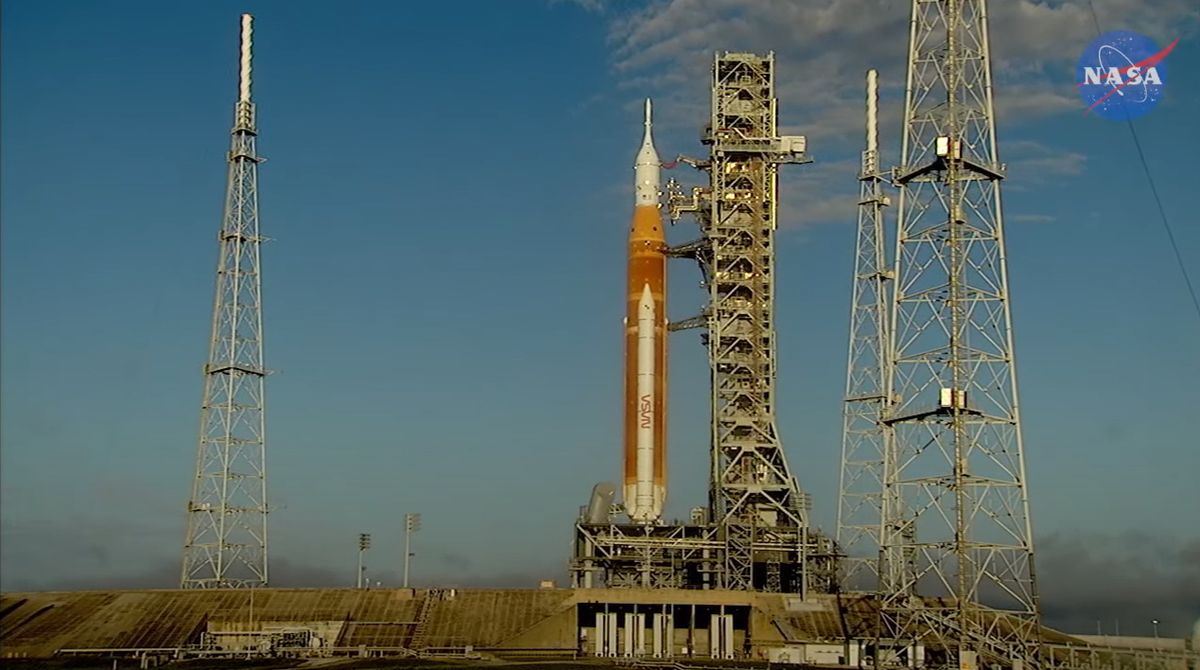 NASA concluded that it was safe to proceed after examining the rocket. So, this morning, the Artemis wet dress rehearsal resumed. However, the media is prohibited from observing the tests, and it's unclear whether NASA's original plan would be changed. However, viewers could get live updates on the Exploration Ground Systems official Twitter account.