A video of a Tesla going slowly through a graveyard has recently gone viral on Tiktok because it looks like the car's collision detection technology has picked up on ghosts. That's what the Internet wants you to believe, at least.
When the car is on autopilot, the driver in the video has a camera focused on the internal dash screen, which identifies and displays anything that the vehicle may impact. The system appears to recognise various human shapes and a dog in the viral video, which was recorded in a graveyard and all of which, surprisingly, did not exist at the time.
Yailin Murillo shared the video, which has now received 3.3 million views, and claimed it was taken by her uncle. But this isn't the first time a Tesla has been accused of detecting unusual invisible persons in a cemetery.
As much as we'd want to believe Elon Musk's Tesla team has figured out how to implant the sixth sense into the vehicles, the data are more likely the result of a collision-avoidance system error.
There are a few possibilities on what the sensor system is picking up, including flowers on cemeteries that may be misinterpreted as a young child or an animal.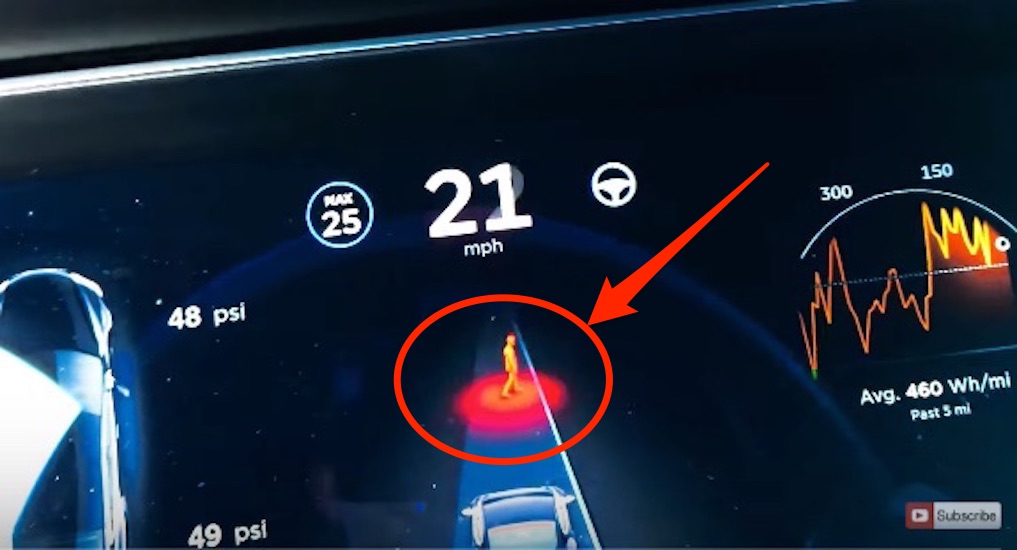 One commenter claims to have "worked on Tesla's [sic]" and speculates that because the sensors are "extremely powerful," the car is really "detecting a human anatomy from 6ft beneath."
Elon is active on Twitter, so if enough people tweet him about the multiple ghost sightings, he could answer in an Elon-like fashion.