To date, the perilous episode of the Russia-Ukraine conflict is not over, and Ukraine is battling with congruity to resist Russia's attempts to take over. In light of these concerns, the Ukrainian army has recently acquired a hidden number of "Fiat pickup trucks," which were donated by the "Come Back Alive Foundation," a non-governmental organization functioning to contribute military equipment from the funds collected by the public for Ukraine's defense. The foundation has partnered with the "Mistral man-portable air defense system from Norway known as (MANPADS)" to provide missiles and launchers, thus forming a surface-to-air-missile system having the capability of knocking down everything from drones to fighter jets. This rip-roaring transformation of Fiat trucks into SAM is cost-effective and has been able to hit a target of around 20 Russian UAVs worth $20 million.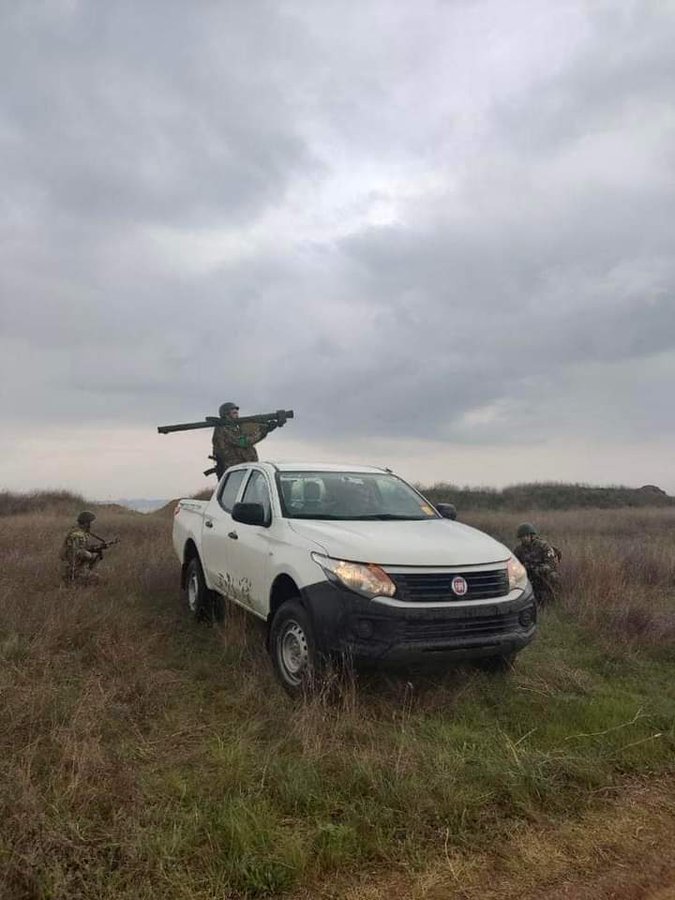 Look at the photos below, showing two Fiat pickup trucks with the logo of the Come Back Alive Foundation, accommodating MANPADS in their bellies, having extraordinary capabilities to shoot down not only missiles but also fighter jets and unmanned aerial vehicles, etc., thereby posing a threat to the enemy for its strong commitment to wartime activities.
Andriy Rymaruk, head of the foundation's military department, said in the Facebook post, "Mobile fire groups with MANPADS and ATGMs must be fast." They are destroying enemy drones and helicopters, and in the future, they will also cover Russian fighter jets. They are working, in particular, with Stingers and 9K38 Igla systems. And this kind of work needs mobility. That's why we are donating new, not used, vehicles to those groups. These vehicles are serviceable and fast, and could assist in hitting the moving targets".
Not only Norway but also various countries are supporting Ukrainian defensive forces by supplying a great deal of MANPADS, which has instilled confidence among Ukrainians against Russian assault. On the other hand, Ukraine has also played a pivotal role by running campaigns on social media, urging countries to pay for the assets or donate them in order to counter attacks from Russia. Ukrainian forces have recently put the hashtag "# buymeafighterjet" on social media, which is supported by many entrepreneurial organizations, which in turn become successful and Ukraine gets its hands on many valuable military assets granted to it from all across the world.