On Thursday, Ukrainian military forces stated they destroyed a big Russian landing ship in the southern Ukrainian port of Berdyansk. A series of massive explosions shook the port, captured by Russian soldiers and had numerous Russian vessels docked shortly after sunrise.
According to reports, fires raged along the dockside, with a series of secondary explosions echoing across the city. In a Facebook post, the Ukrainian Armed Forces claimed to have "destroyed a large landing ship," known as the "Orsk." According to the Ukrainian military, in addition to demolishing the Orsk, two other cities were targeted.
"A 3,000-ton fuel tank was also destroyed. The fire spread to the enemy's ammunition depot. The details of the damage inflicted on the occupier are being clarified," they said.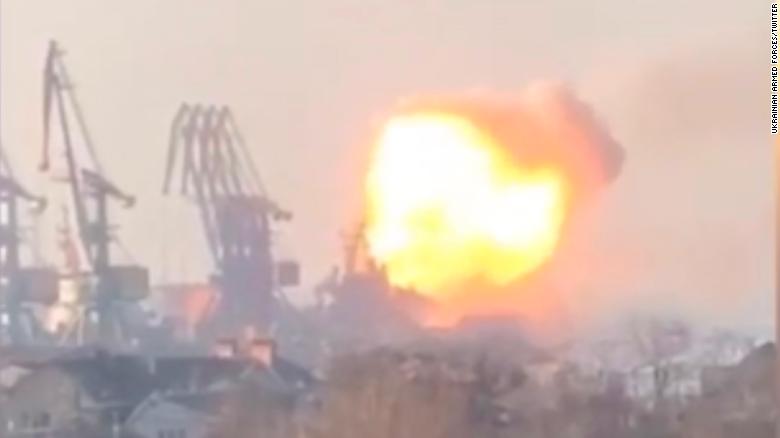 The weapon employed to target the port is unknown. However, according to video analysis posted on Thursday, one Russian navy vessel left the harbour shortly after the blasts.
Previously, the Russian Ministry of Defense announced that "The large landing ship Orsk is the first Russian Federation warship to reach Berdyansk's port. It sent equipment in the form of armoured personnel carriers."
"The ships of this project are very spacious and can take on board a large amount of equipment, up to 20 tanks or up to 40 armoured personnel carriers," the ministry said.
Berdyansk is located on the Azov Sea, about 45 miles southwest of Mariupol. The city contains a small naval installation and around 100,000 people. On February 27, three days after Russia's invasion began, Russian military personnel entered Berdyansk government facilities for the first time.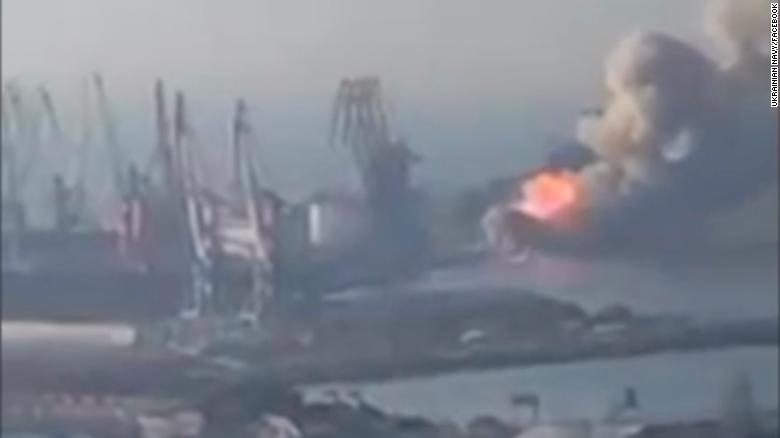 Despite being besieged and severely bombarded by Russian power, Mariupol continues to defy Russian control. Its troops defied an ultimatum to surrender by Monday, sabotaging a Russian plan to complete a land bridge connecting Crimea with the rebel republics of eastern Donbas.
According to a senior US defence official, Russia has launched strikes on Mariupol from the Sea of Azov, deploying a fleet of seven ships.
Further west, Ukrainians have been battling to retake Kherson and driving Russian soldiers from the northeast of Mykolaiv, forcing them to relocate south of the city, according to a senior US defence official.
The official warned that the US cannot determine whether the Ukrainian actions are part of a "larger operational plan" but praised the Ukrainian defence for being "nimble" and "agile."