An American family arrived at Israel's Ben Gurion International Airport airport carrying an unexploded artillery shell they had found on the Golan Heights and wanted to bring back as a souvenir, causing scenes of panic and fear.
On Thursday, passengers were seen running for cover, fleeing, and shouting in the departure hall of Ben Gurion International Airport, according to videos that circulated online.
When security agents spotted the unexploded shell, they sent an alarm, according to the airport administration. According to reports, at least one individual was hurt after attempting to run on a conveyer belt.
Daily operations resumed shortly after the shell was securely removed. Following an inquiry, the family was released.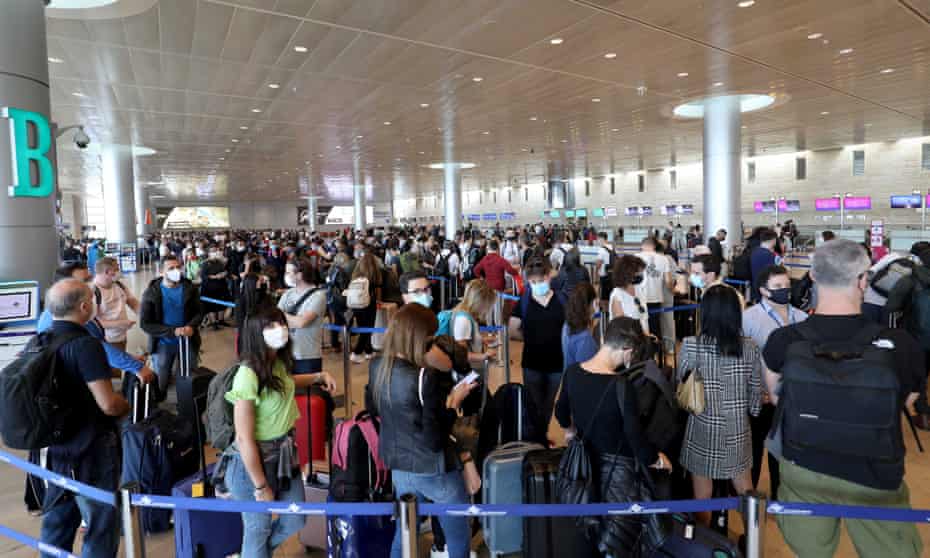 Israel captured the Golan Heights from Syria during the 1967 war, and the area experienced significant warfare during that conflict and another Arab-Israeli war six years later. As a result, unexploded weapons are conspicuously identified and gated off in areas known to contain them.
The strategic plateau was captured by Israel in 1981, and it is now a significant tourist attraction, with vineyards, beautiful hiking trails, and a tiny ski resort with a short season. In December, Prime Minister Naftali Bennett revealed intentions to increase Israeli settlement in the region.
By recognizing Israel's claim to the Golan Heights, the Trump administration violated decades of American precedent, making the US the only government to do that.
For security reasons, Israel believes it needs the Golan Heights, which gives sights of Lebanon and Syria. Syria has long insisted on returning its land to it as part of any peace agreement.