After an aborted takeoff due to an "abnormality," a Tibet Airlines Airbus A319 drifted off the runway and caught fire at Chongqing Jiangbei International Airport on Thursday.
The plane carried 113 passengers and nine crew members and was scheduled to fly from Chongqing, China, to Nyingchi, Tibet. According to the Civil Aviation Administration of China (CAAC), 36 people were hospitalized with minor injuries, and the aircraft was damaged by the fire. The plane caught fire at 8.09 a.m. local time, according to Chongqing Jiangbei International Airport. Videos showed smoke plumes pouring into the sky as passengers and crew exited.
According to Tibet Airlines, all passengers and employees were successfully evacuated.
According to the CAAC, the pilots aborted takeoff under regulations after experiencing an irregularity, resulting in an engine scrape and fire when the plane drifted off the runway. According to the airline authority, the rescue and investigation teams were quickly called to the scene.
According to the CAAC Southwest Regional Administration, the runway where the incident happened has been closed at Chongqing Airport, while the remaining two runways are fully operational.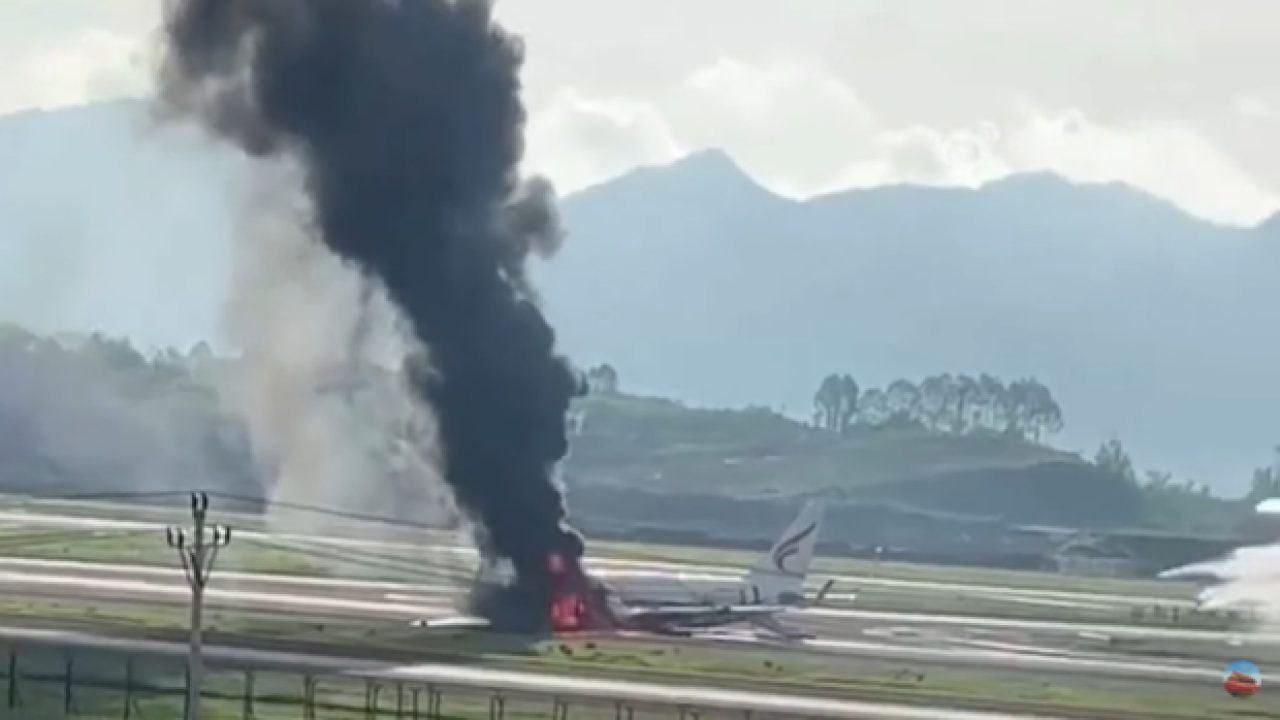 The A319 aircraft was almost nine years old. The event occurred less than two months after a Boeing 737 crashed, killing all 132 people on board. The crash, in which the plane abruptly nosedived and crashed to the ground, is still being investigated.