RWE Renewables Sweden AB and Modvion have teamed up to revolutionize the construction of wind turbine towers. In a press release published on Thursday, RWE announced that it will be the first to use Modvion's innovative wooden towers in its future onshore wind farms.
This partnership aligns with RWE's goal to expand its production capacity while simultaneously decreasing its carbon footprint.
"We see that modular towers in laminated wood have significant market potential and can contribute to lowering the cost of new renewable electricity production by replacing steel and concrete with environmentally friendly and climate-smart wood. RWE will be assessing Modvion's wooden tower for potential use in future wind farms," said Lars Borisson, Head of Onshore Origination & Development Nordics at RWE Renewables.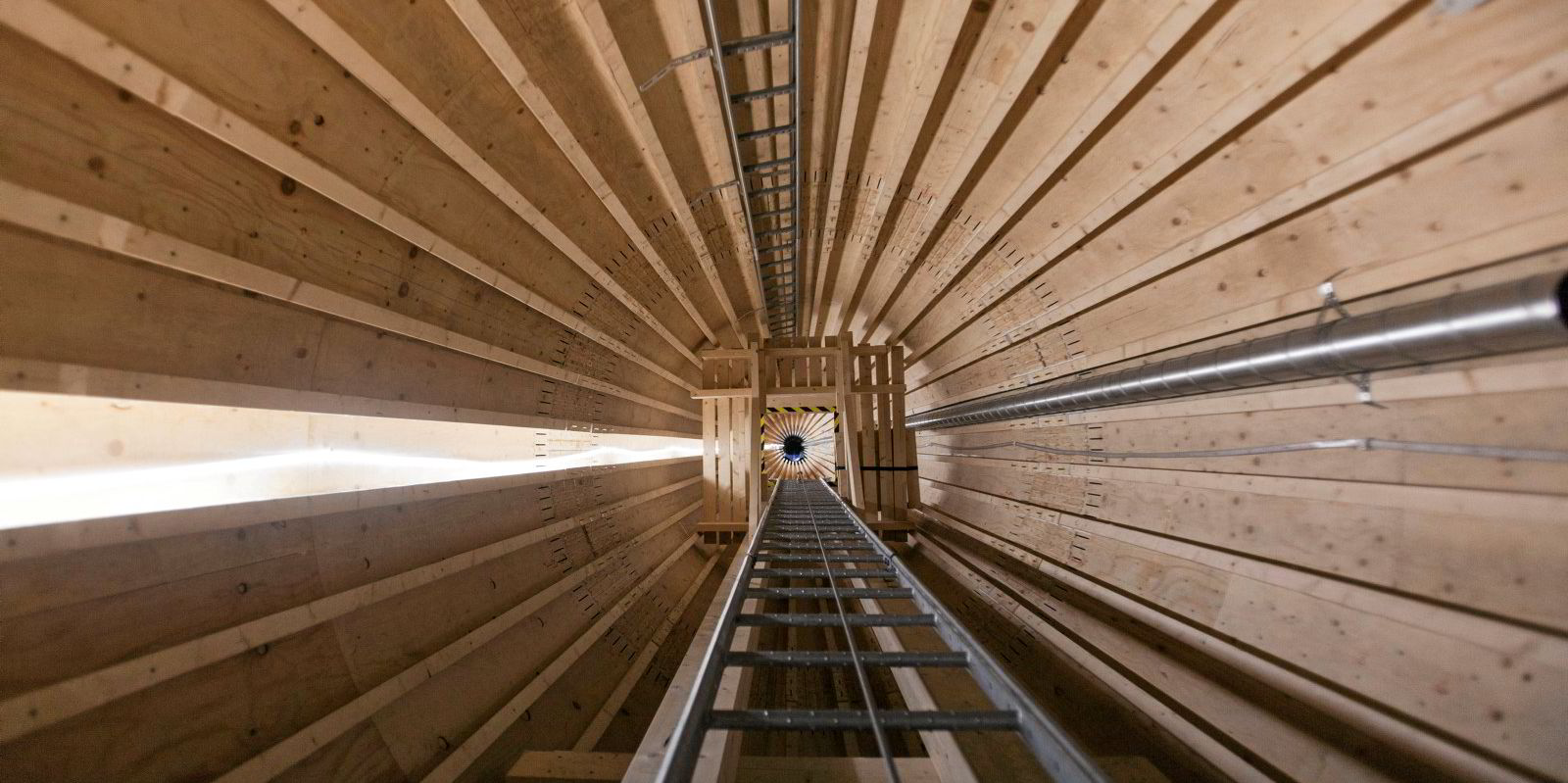 According to a sifo survey conducted by Modvion, nearly 40% of Swedes have a more favorable view of wind power when the towers are constructed from wood, making wooden towers a promising alternative to traditional tower materials.
"Our technology can help the wind industry dramatically reduce emissions while facilitating taller towers to reach stronger winds. It's great to see leading companies like RWE looking to support innovation that enables renewable energy from renewable materials," said Maria-Lina Hedlund, CFO and acting CEO at Modvion.
Modvion's patented wind turbine towers are not only cost-effective but also provide a solution to the industry's demand for taller towers. Due to the strength-to-weight ratio of laminated wood, these towers are lighter, more practical, and just as sturdy as steel towers.
Modvion's tower construction method utilizes modular building blocks that are easy to transport, and building with wood results in radical emission reductions, particularly when compared to conventional materials like steel and concrete. Overall, this partnership between Modvion and RWE represents a significant step towards a more sustainable future for the wind power industry.
"The aim is to further increase the sustainability of wind power. Turbine towers made out of wood have the potential to be an important component in helping the wind power industry become fully carbon-neutral. As one of the world's leading renewable energy companies, this partnership aligns well with RWE's goal of becoming a carbon-neutral company by 2040", said Borisson.
"Wood is a renewable material that enables radical reductions in emissions. According to a life cycle analysis from the Swedish research institute RISE, using a wooden tower reduces emissions by 90 percent when compared to a conventional steel tower of the same height and load. Considering that wood also stores carbon, the tower's climate impact is actually lower. "
"A conventional tower is responsible for the largest portion of emissions that arise from the production of wind turbines. By using wood, the tower becomes carbon negative, storing more carbon than is emitted during production," added Hedlund.
The first Modvion commercial wind turbine will be installed in 2023 and the firm has plans for a 6-megawatt installation, which will be one of the largest turbines used on land, revealed RWE's press statement.