Professor Bin Wu from the University of Missouri has decided to retire his car permanently as he switches to a new mode of transportation, the Columbia Missourian reports. Wu can now be seen in a custom self-made electric tricycle that he created for $500.
In his words, his solar-powered cruiser is a "horse that doesn't need feeding."
"It's literally and technically true because the motor that I have is 750 watts," Wu said. "That is exactly equivalent to one horsepower."
The idea of this tricycle came to Wu when he was teaching a class on efficiency and began using the solar trike as a hypothetical example. But Wu is more of a "action speaks louder than words" sort of person hence when I t comes to energy conservation he wanted to "walk the walk."
The tricycles roof is covered with solar panels which charge its batteries and also shade Wu when he is driving. He can also plug it into an outlet for additional and quicker recharge.
The batteries can take up to four hours to charge. Given Wu's daily use and charge routine, he expects them to last 16 years.
On a flat road, the trike goes about 20 miles per hour and has a 35-mile range on a full charge.
"If the sun is out and with a little pedaling, this range is much extended," he said.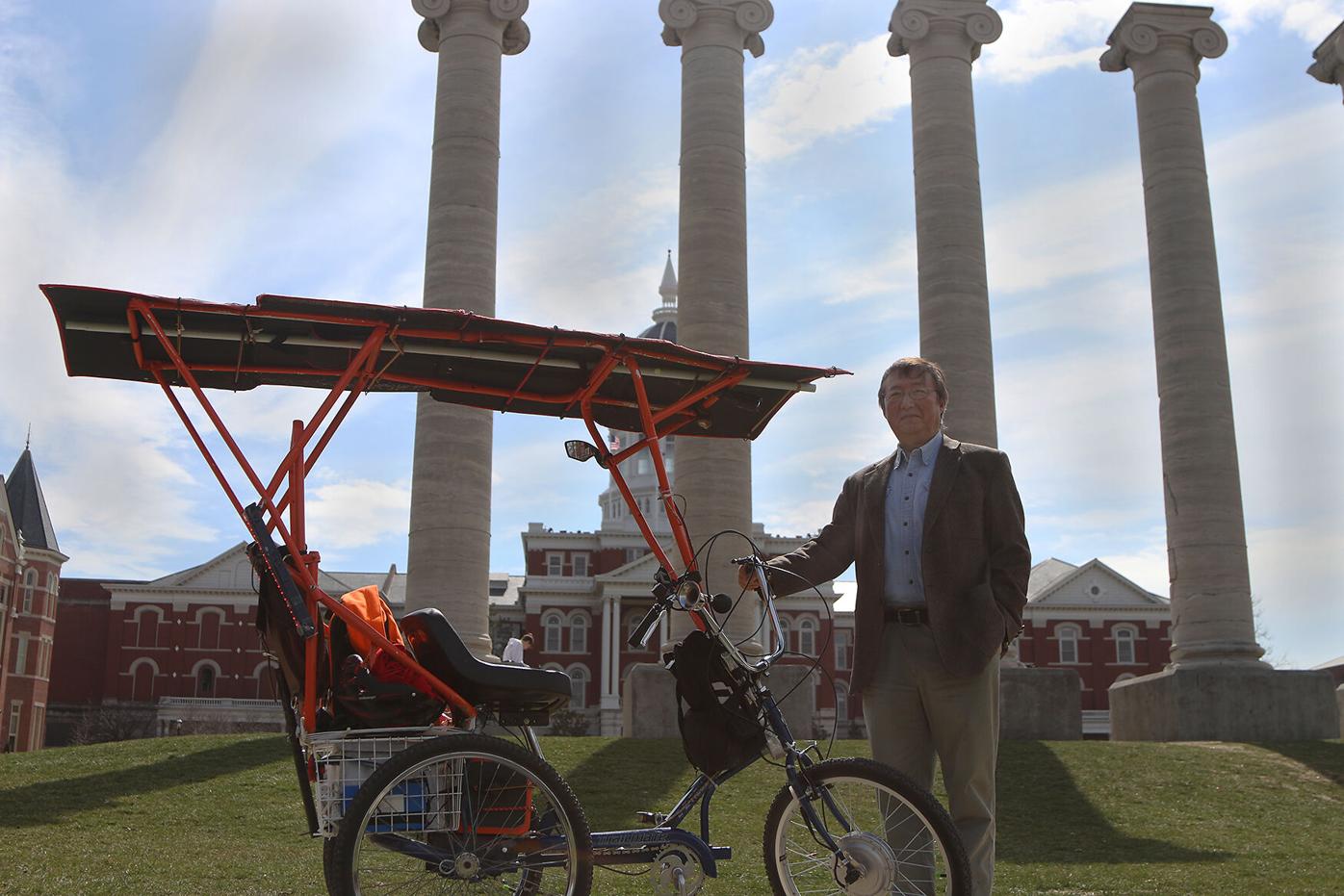 Wu does mention that it is not that fast nor that stylish but it is certainly perfect for his ventures around the campus.
"I just jump on it, and I ride on the trail and listen to the birds," he told the Missourian. "There's no tension, no traffic, no noise. It's very meditative and tranquil."
It certainly is a vehicle for people who are short commuters and drive regularly in the same area. According to the U.S. Department of Energy, half of all daily drives cover less than three miles.
Solar power is often considered expensive and not easily accessible but solar community programs have now become available to provide cheap solar energy. Moreover, Wu has shown that with only a little creativity, sustainable and renewable energy can be utilized in our everyday life.
"It's really my wish to let them know what is possible and how wonderful it is," Wu told the Missourian. "You do not have traffic, your mind is totally free, it's an enjoyment, and you don't have to pay for gas."