Zephyr S is a stratosphere drone, and it has fixed a new height record for an Unmanned Aerial System (UAS) in its class by reaching up to 76,100 ft (23,915 m) in the skies over Arizona during two flights totaling 36 days aloft.
These trials were not only done for the sake of records but the practical application of the Zephyr S was also gauged. The overall trial comprised multiple payloads, demonstrating precise stratospheric maneuverability and station-keeping over points on the ground, testing the company's Optical Advanced Earth Observation system for Zephyr (OPAZ) payload for streaming Earth observation data, and securing US FAA approval to fly inside the US National Airspace System.
FAA's approval is extremely important because the drone will need to work outside of restricted airspace and in the stratosphere above commercial air traffic. The trials were completed on 13 September with a total of 887 hours for 18 days. This means that the total flight hours of the machine so far are 2,435 hours.
Zephyr is intended to be functional in various areas like communications with the coverage equivalent of 250 cell towers, border surveillance, and environmental monitoring. The main client it is going to serve is the UK Ministry of Defense, which sees the platform as a potential pseudo-satellite for command-and-control functions. In case of satellite failure, Zephyr can fly around and fill in.
Zephyr S is the largest of the Zephyr models, with a weight of 75 kg (165 lb) and a wingspan of 28 m (92 ft). It can take on a payload of 5 kg (11 lb.) and remain in the air for up to 26 days because of the banks of Amprius lithium-ion batteries that are of 24 kg (53 lb.) and are charged during the day by thin, flexible, high-efficiency gallium-arsenide solar cells mounted on the wings.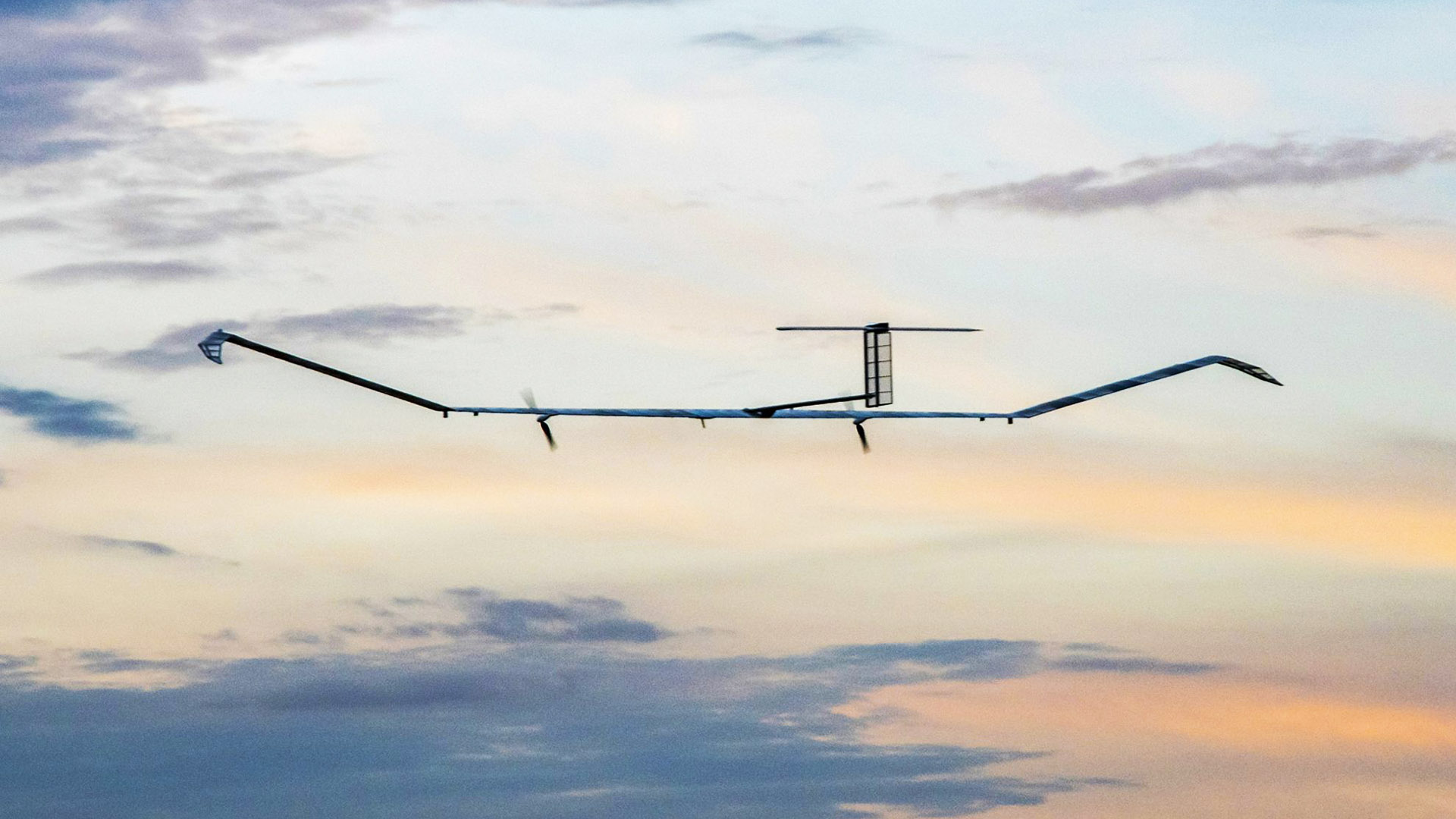 "Working with Airbus and the Zephyr team during the 2021 flight campaign, significant progress has been made towards demonstrating HAPS as a capability," says James Gavin, Future Capability Group Head at Defence Equipment & Support, the procurement arm of the UK Ministry of Defence. "This summer's activities represent an important step towards rationalizing the stratosphere."