Many industries throughout the world are being impacted by 3D printing, and the construction industry is no exception.
CNN reported that the house, located in Virginia and designed by Habitat for Humanity, is the first of its sort in the United States. The house was built thanks to Habitat for Humanity Peninsula and Greater Williamsburg's relationship with the specialist 3D printing business Alquist according to Janet V. Green, CEO of Habitat for Humanity Peninsula, in an interview with CNN.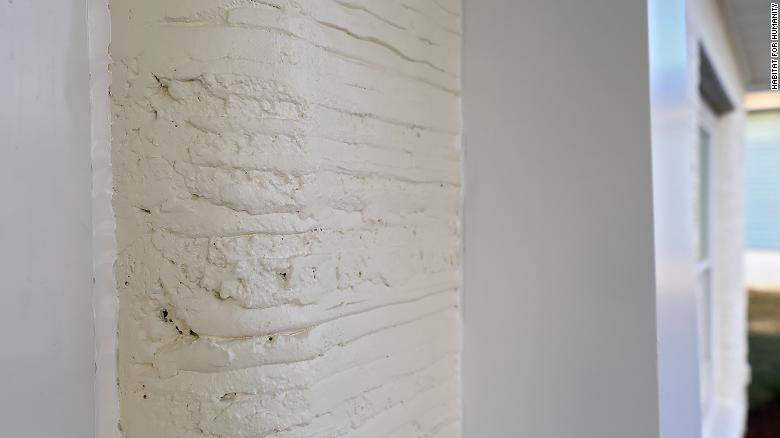 The 1,200-square-foot residence is made of concrete and features three bedrooms and two full bathrooms. The technique allows the home to be erected in just 12 hours, saving a typical home four weeks of construction time.
April Stringfield bought the house through Habitat for Humanity's Homebuyer Program. Just in time for the holidays, she will move in with her 13-year-old son.
Stringfield put in hundreds of hours of sweat equity to buy the house, according to Green, which is one of the program's prerequisites for purchasers.
Green explained, "Every Habitat affiliate in the nation and worldwide sells home to partner families who have low to moderate incomes," They must have and maintain good credit and be willing to partner with us.".
Long-term benefits of the concrete used in the house's 3D structure include the capacity to maintain temperature and endure natural disasters such as tornadoes and hurricanes.
Stringfield's home also has a personal 3D printer, which she can use to reproduce "anything from electrical outlets to trim to cabinet knobs," explained Green.
While this is Habitat for Humanity's first 3D home in the United States, it won't be the last. Green told CNN that the company intends to continue collaborating and developing the printing technique.