Automobiles are transitioning towards electric vehicles, and it is amazing how fast technology is spreading. Besides cars, different kinds of bikes are now available with electric functionalities, and this is what a French startup, Moonbikes has done by launching a new, all-electric snow bike.
Nicolas Muron is an aeronautical engineer, that took the bus components of an electric bike, the tracks and ski boards of a snowmobile, and invented a hybrid. The bike is convenient to move around in the snow. Its rear track drive and a front ski board in the place of wheels make its mobility smoother.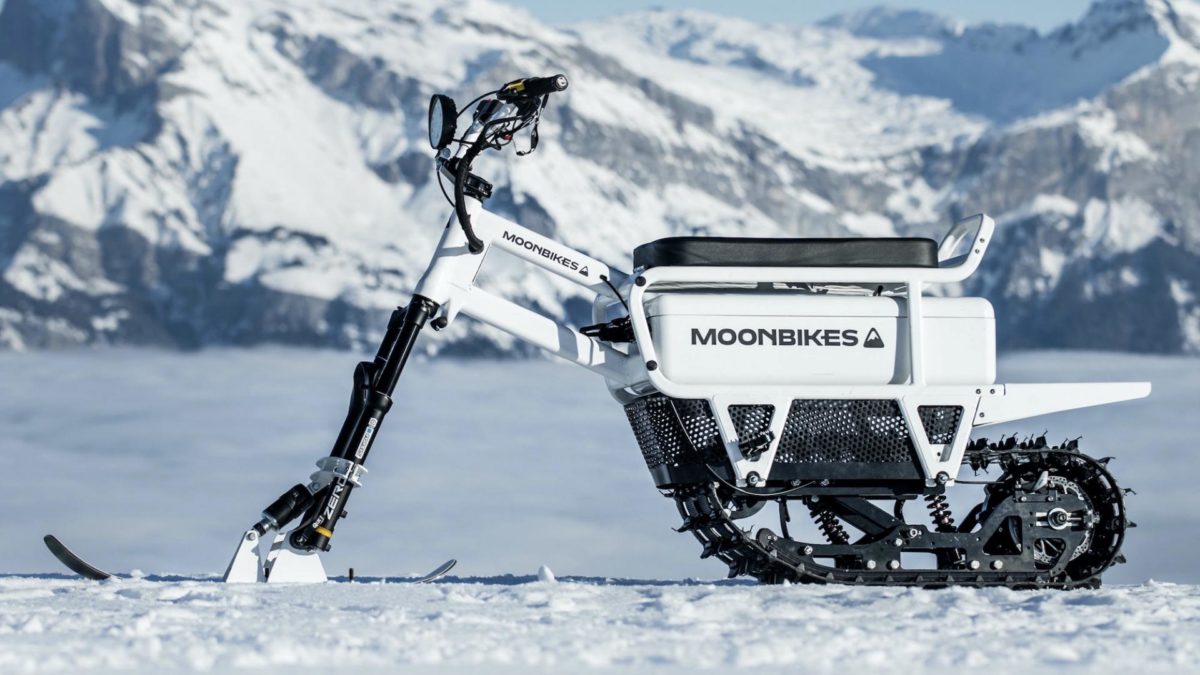 The electric motor in the bike is around 3 kW with a 125 lb-ft of torque, it can easily reach 26 mph (42 km/h) and traverse snow up to 12 inches (30 cm) deep. The battery can be purchased single or double and there is an option to use the 2.5 kWh lithium-ion battery or a 3.2 kWh that is installed under the seat. The bike can go up to 30 degrees on smooth slopes and can continue climbing in temperatures of -13ºF (-25ºC).
Moonbike gives a greener, eco-friendly experience with its electric powertrain that has no carbon emissions. Unlike regular snow bikes, this one is ultra-lightweight at 176 pounds (80 kg) which is almost half the weight of a snowmobile.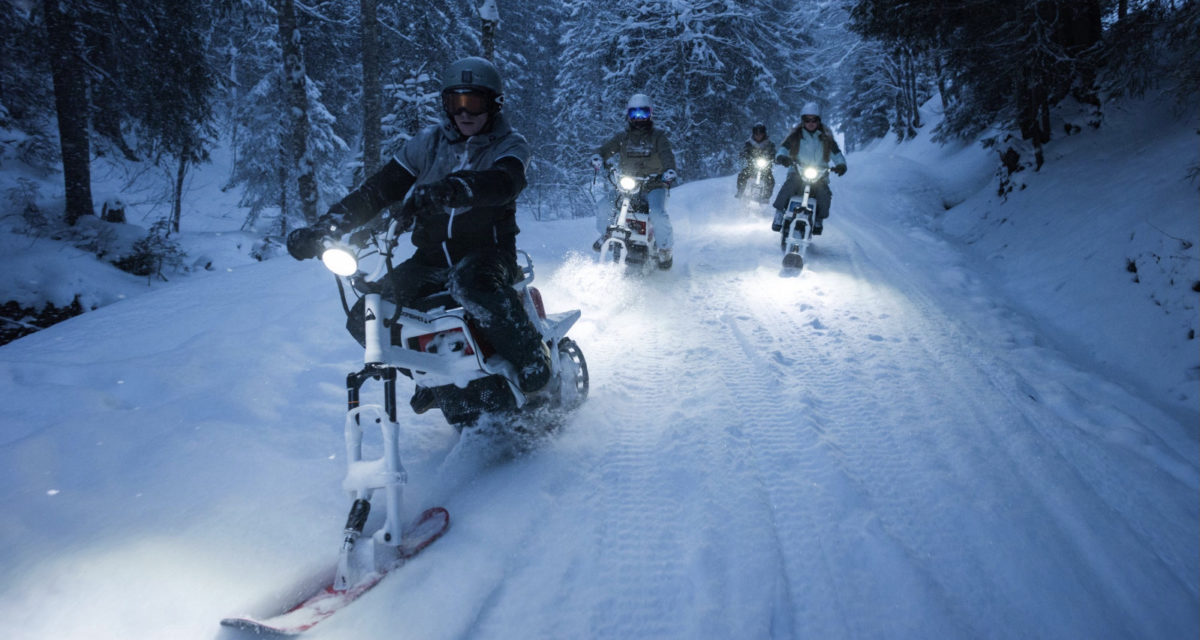 According to Robb Report, Muron said "After three years of research and development, and rigorous testing across the French Alps, we are proud to launch a brand-new category of vehicles, led by an innovative patented propulsion system," in a company statement.
He also added that "Snow lovers now have a sustainable and silent alternative without compromising speed, price or autonomy as Moonbikes can run up to three hours with a second battery or up to 1.5 hours with one."