The shift to electric vehicles is accelerated by this new double-decker that I powered by electricity. It has just been launched and the name of the bus is Jewel E. It has the longest range of any electric double-decker bus in the world. The testing will continue till the end of the year.
There has been a giant leap in the transport industry when it comes to buses. Earlier, the 40-ft (12-m) behemoth was made by BYD in China. There were also long-range versions capable of covering 600 miles (965 km) on a single charge. Further, the zero-emission school buses were also launched in California. BYD also actually developed the world's first electric double-decker bus for use in London, which rolled out in 2016 with a 345-kWh battery pack offering a 190-mile (305-km) range.
The advancement of Jewel E was made possible with the help and aid of Equipmake, producer of the world's most power-dense electric motor. The British company developed a purpose-built powertrain for the cutting-edge electric bus, equipping it with a massive 543-kWh battery, the largest ever fitted to a single-axle double-decker bus, allowing for a maximum range of up to 250 miles (402 km).
This machine has a Zero Emission Drivetrain that produces a torque of 3,500 Nm (2,581 lb-ft) and a power output of 400 kW at maximum. There is also a water-glycol cooling circuit to regulate the temperature of the motor, inverter, and battery to optimize the overall efficiency of the vehicle. The red body is produced by the Spanish coachbuilder Beulah.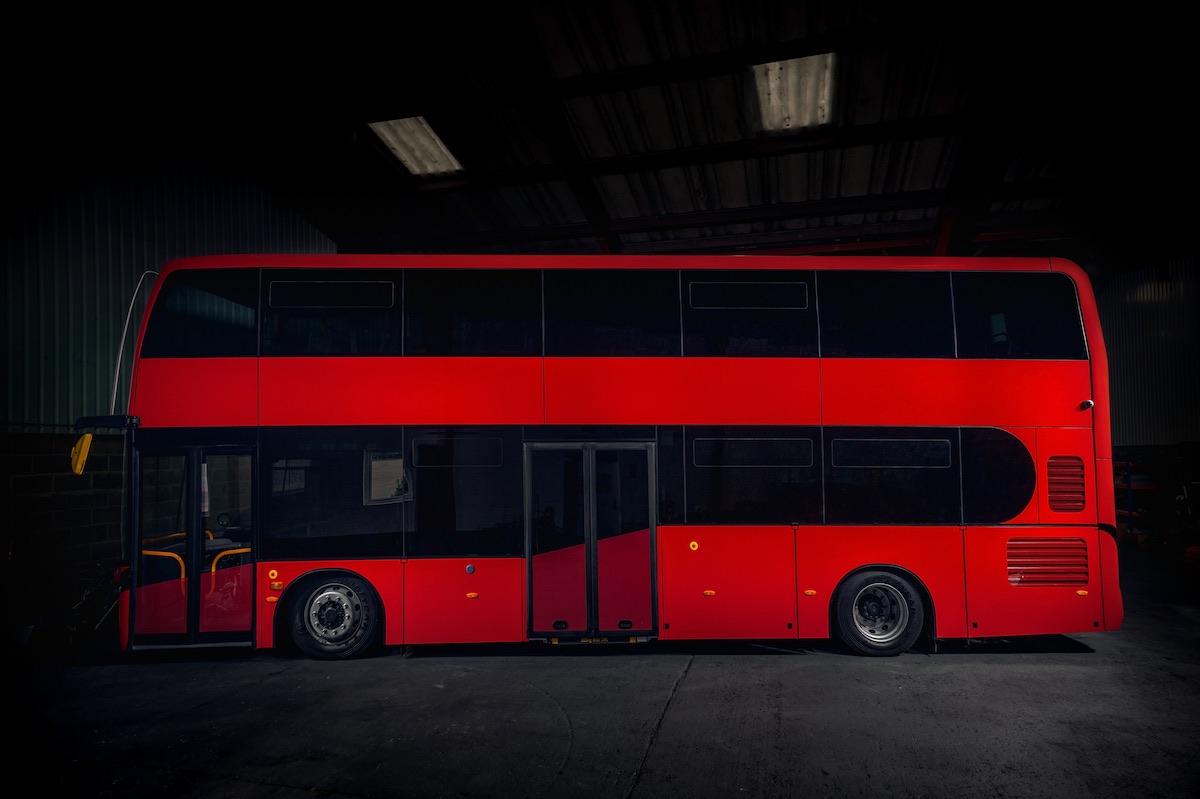 "Improving urban air quality is a global problem," says Ian Foley, Managing Director of Equipmake. "At the same time, operators want vehicles that are cost-effective and highly efficient, while governments and local bodies need bus manufacturers to bring advanced technology to market quickly. Equipmake has taken all of this into account and the result is our innovative new EV double-decker, Jewel E."
The model of Jewel E will be tested in the last quarter of 2021. The service trials will begin in 2022 along with sales and manufacturing.