California is the place where wildfires are so common that people expect them in the season that is specific for it. They also have the preparations to deal with the issues that come along and to protect them from the fire.
However, sometimes the preparations are not enough and unfortunately, events escalate. This is what happened at the Thomas Fire. It affected Ventura and Santa Barbara Counties, burnt 281,893 acres, and razed 1,063 structures. This makes it one of the most devastating wildfires in the state's history.
Ojai is a town there that was also burnt. The fire destroyed much of the 195-acre Upper Campus of the Ojai Valley School, including a science building, a library, the dining hall, and the girls' dormitory, in just one night.
Today, a new campus worth $16.5 million is built again. AN architect from Los Angeles, Frederick Fisher, a father whose sons attend the school, is the one who built the school's building now. The building is specifically designed to prevent such tragedies from happening again.
The building has a new science building, a library, a dining hall, and the girls' dormitory. The area is around 37,000 square feet (3,437 square meters) in the $16.5 million renovated Upper Campus. The new design also has a series of courtyards and plazas intertwined gently to make it an architectural refuge after the catastrophe of the fire.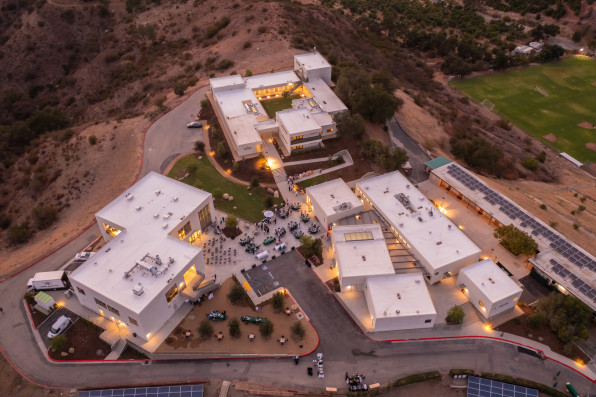 California is expecting another fire and experiencing another record-breaking wildfire season with prolonged drought conditions. Also, in this region of the country, full protection against wildfires is almost impossible, putting nearly any property at risk. "You could say that about almost everything in California," Fisher told Fast Company. "This is our landscape, so we have to learn to live with it in a sustainable way." Let's see how the new campus withstands the new fires.