A Chinese man spent 340,000 yuan (US$51,000) on building a splendid luxury small dog mansion for his more than ten pet dogs, complete with amusement park attractions and a television projector.
According to sources, the man, surnamed Zhou, spent three years creating the luxury dog home in Jiangsu province, eastern China.
The house, dubbed China's doghouse ceiling — which means taking things to the next level — includes a regular kennel and air conditioners, a TV set, a water dispenser, a drier, an elevator, and a toilet area. Zhou also installed a film projector, slides, swings, swimming pools, a dance area, a little Ferris wheel, toy cars, and even a tiny retail station inside to keep his dogs engaged.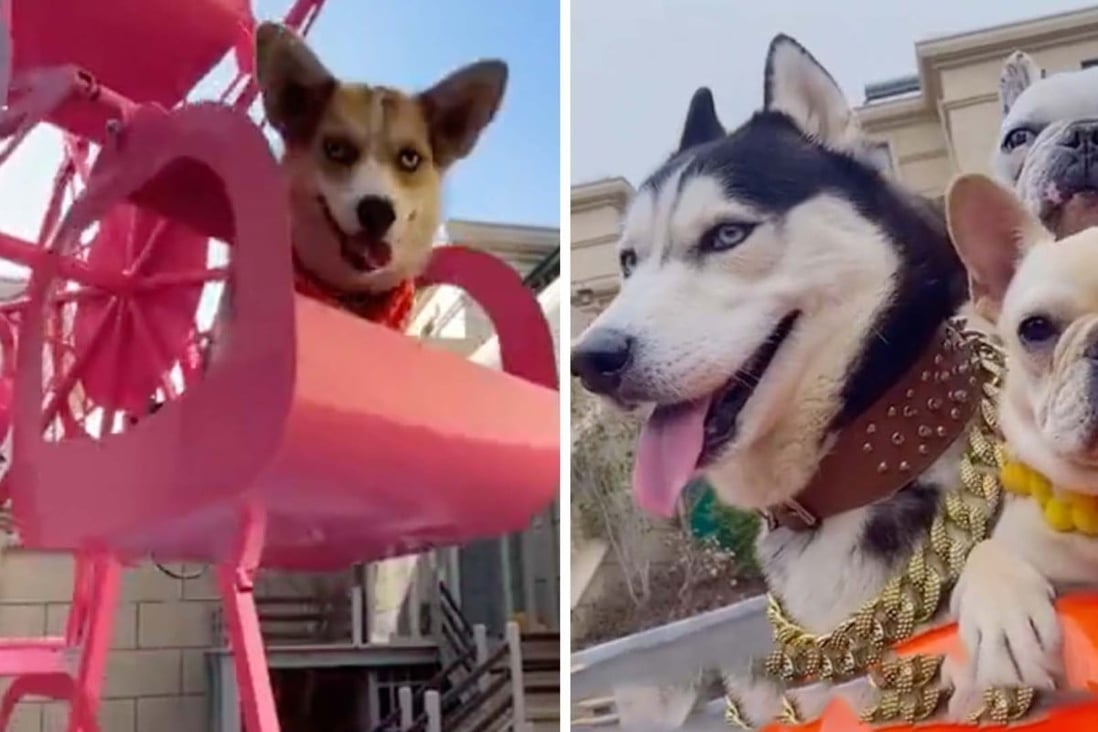 Zhou is a 33-year-old crayfish industry entrepreneur. He spent so much money on the lavish kennel because he loves dogs and has always wanted to provide them with a luxurious doghouse since boyhood.
"I don't buy expensive bags or clothes. I just spent my money on my dogs," Zhou said.
Zhou, who has 8.5 million followers on the short video platform Douyin, claimed the original design was much smaller. Still, he made over 200 adjustments to the project after demand from his followers.
Zhou constructed a little brick cage for his dogs in 2019 and posted a picture on Douyin, hoping for a thumbs up from the internet.
However, one online user said, "There are no couplets on either door frame of the doghouse." I will provide you with negative feedback."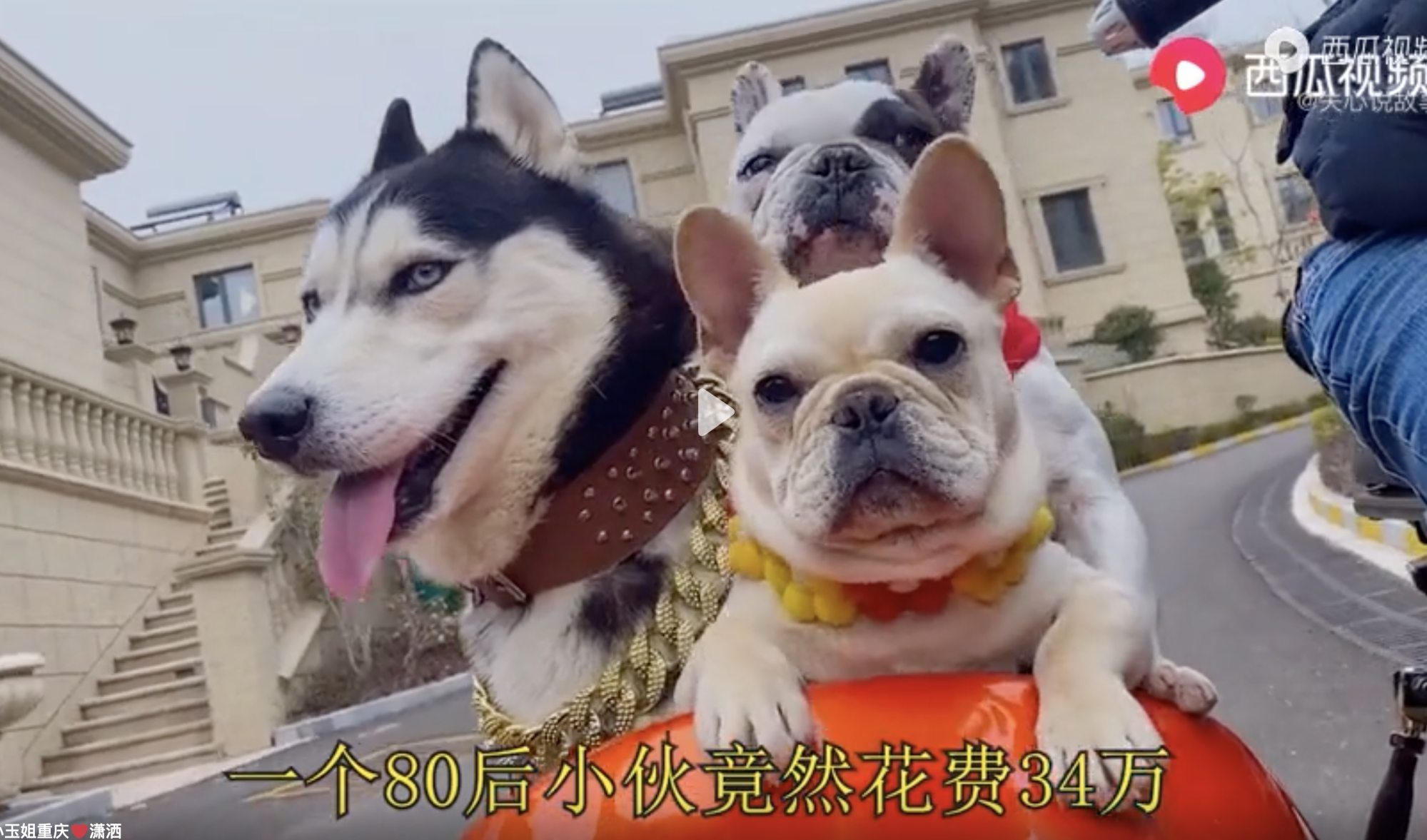 Zhou, deeply offended by the criticism, promptly added couplets to the door frames. This sparked a surge of critical internet comments demanding that more equipment, home appliances, and amusement park infrastructure be added.
After internet users complained that the dogs appeared bored, Zhou replied by putting slides, swings, and a video projector. He also had a pool party, where he dressed his dogs in bikinis and filled the pool with foam.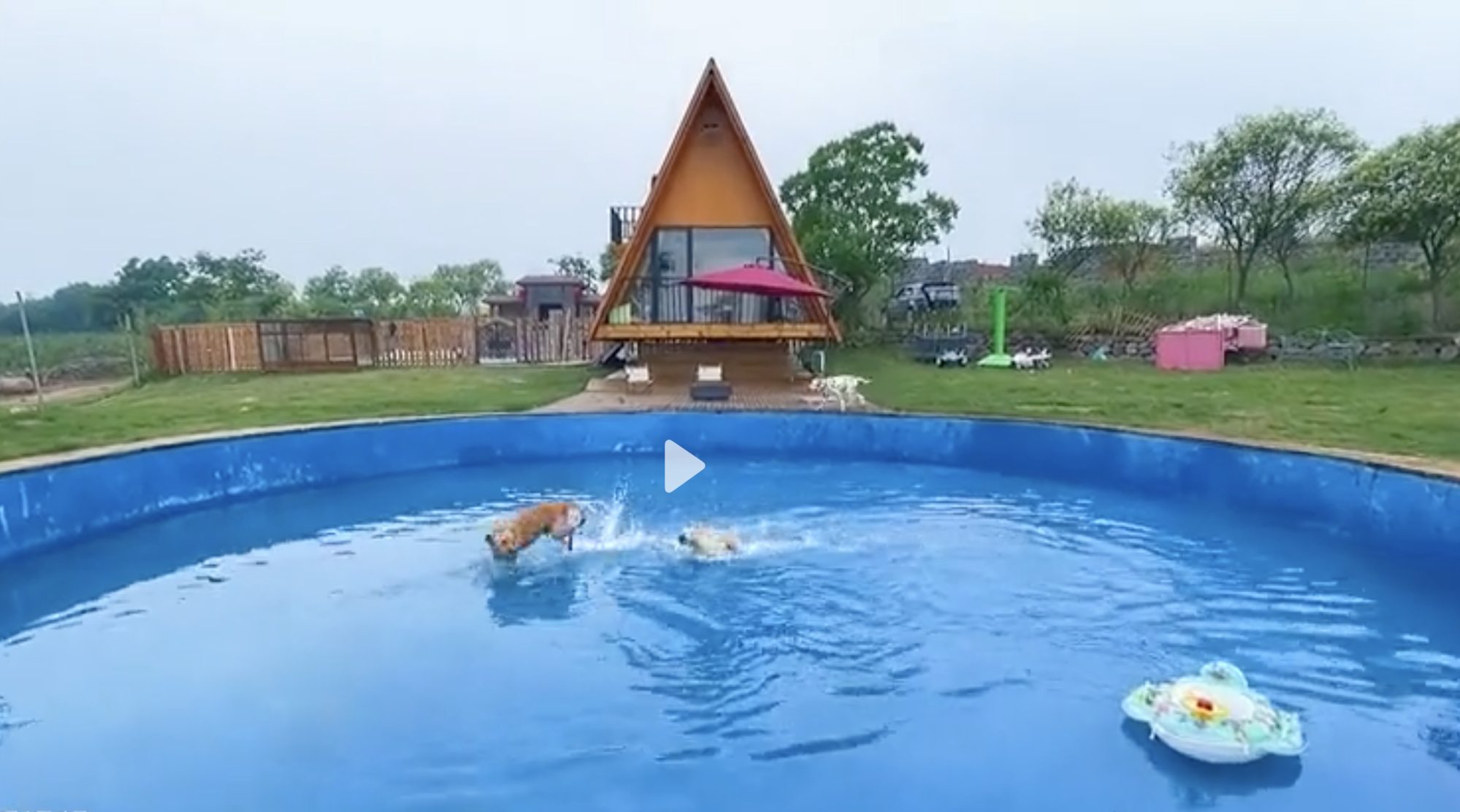 Zhou had spent 228,000 yuan (US$34,150) on his puppy paradise by the end of 2021, but he didn't stop there. He spent another 100,000 yuan (US$15,000) at the start of this year on a 5,000 square-meter patch of land next to a lake to build an amusement park for his dogs, complete with a pool, small roller coaster, and mini train.
"Do you need any pets, Brother Zhou?" "I want to be one and live in your house," said one user.