Larry McBride challenges the traditional assumption that success requires experience and formal training. Instead, McBride used common sense, hard work, and talent to set many quarter-mile world records on a drag racing motorcycle.
Larry "Spiderman" McBride just set the fastest motorcycle pass in drag racing history (268.38 mph) during a Top Fuel Motorcycle exhibition race at the Virginia NHRA Nationals, breaking his record of 265.95 mph established last November at South Georgia Motorsports Park.
McBride levelled the score in the three-round match race with a convincing 5.61 to 5.89 decision after breaking a drive belt on his Friday night try and losing the round to opponent Dave Vantine.
McBride, 64, has been known as "Spiderman" since 1980, when a radio broadcaster for the United States nationals observed him racing on Danny Johnson's bike during a run and was thrilled to watch him smash the record in front of his local fans.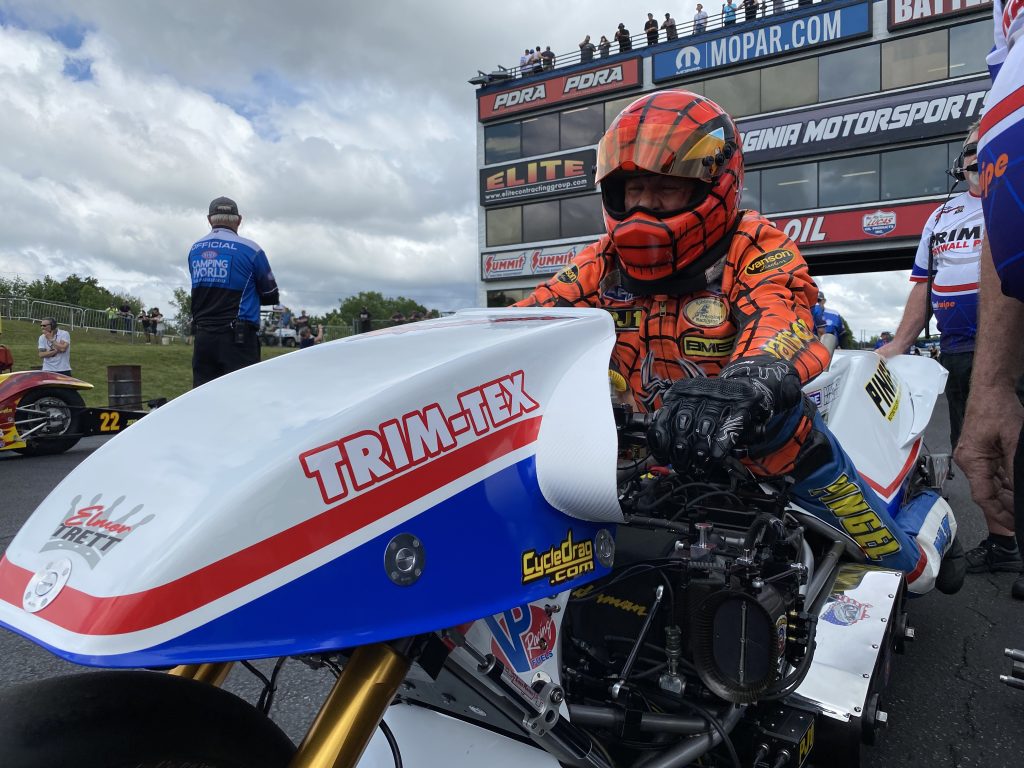 "To be able to do it here at home was incredible," said McBride. "I've been treated like a king here; it has been awesome that all the Top Fuel car guys and Funny Car guys who have helped me and all the support that I've gotten.
"We just kind of hopped the bike up a little bit and calmed it down low and out in the middle," he said of the record tune-up.
"It got a little bit loose, and I had to pedal it a little bit, you know, just grabbed the rear brake to get it caught back up, and, boy, really run a good back half. I knew I went awful fast. I didn't really realise I went 268, but I knew it was really fast."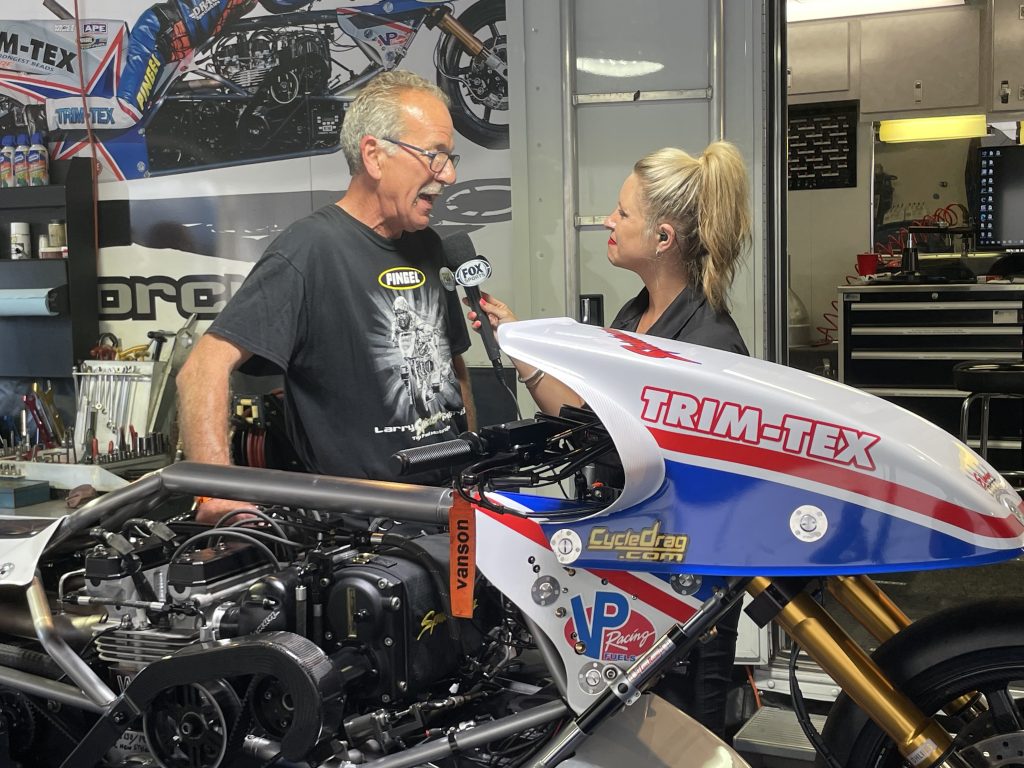 "It was my honour to be here and to be supporting NHRA because I'm a major drag racing fan, you know, right now into the sportsman guys. I just wanna do everything I can do for drag racing. We've had a lot of help from people like Bobby Lagana, Bill Miller Engineering, and [Dave Grubnic]. We've had a lot of people who have pitched in to help us a little bit so to get the thing calmed down enough so we wouldn't blow the tire off and we could do the show that we were brought here to do."
When asked, "Could he run 270 now that he's reached 268 mph?"
"Absolutely," he said right away. "I'll be honest with you. If we were to get another run tonight, I think we would probably run to 270, 271. If I hadn't had to pedal it on that run, it would have been 270 that pass. "