A news report from South Korea's Yonhap News Agency gave the details of the apprehension of a group of eight criminals who were on the verge of reaching an oil pipeline from their hotel room, which was their intended target at the time.
The individuals had constructed a secret underground tunnel from a hotel they had rented in Cheongju, North Chungcheong Province for the period of an entire month for the sole purpose of constructing a pathway that led to the oil pipeline.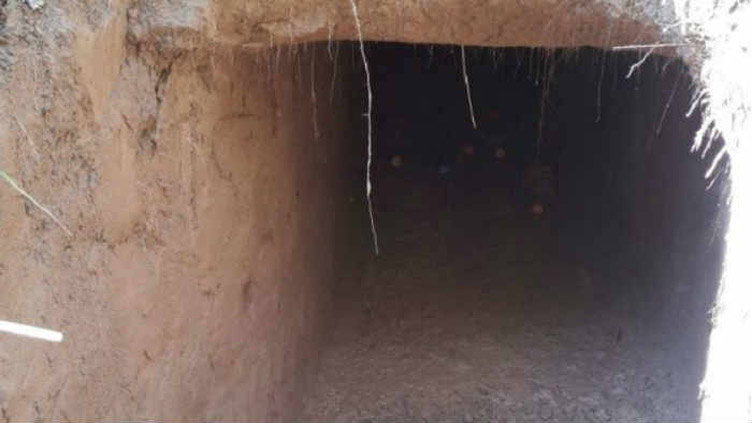 The brains behind this whole plan were identified as a former employee of Daehan Oil Pipeline Corporation, a state-run pipeline operator, who had previously been fired for attempting to steal oil from another pipeline.
To execute their scheme, the criminals approached the hotel owner under the pretense of acquiring the business. After renting the hotel for a monthly fee of 4.5 million won, they immediately closed it down and began their excavation work in the basement.
Employing basic tools like shovels and pickaxes, they labored quietly to avoid attracting attention. Prior to their actions, they had extensively surveyed the hotel and meticulously crafted a facade of genuine interest in taking over the establishment.
After approximately a month, the gang had managed to dig a tunnel of about 10 meters, leaving them just 30 centimeters away from the oil pipeline they sought. However, their celebrations were cut short when law enforcement raided the hotel and apprehended everyone present.
The tunnel, though reinforced with wood, passed beneath a busy highway utilized by 66,000 vehicles daily. Now, authorities face the challenge of safely filling the tunnel without compromising the building's foundation. The tunnel itself measured 9 meters in length and had a height of 78 centimeters and a width of 81 centimeters from the hotel's basement.
During the subsequent police investigation, the suspects confessed that their intention was to sell the stolen oil at two gas stations. However, their plans were thwarted before they could obtain the illicit goods.