A Boston company, SmartFlower Solar has been creating solar-powered smartflowers that track the sun to generate more energy.
The components are going to be 16 feet (5 meters) high, open and close based according to the path of the sun, and make about 5,000 kWh of power every year. this will create 40 percent more energy than the traditional solar panels.
They will have their own battery for power. Two years ago in 2019, the company debuted their new integrated battery storage system called the Smartflower +Plus that made their functions more diverse. The company collaborated with NEC Energy Solutions to provide batteries for the Smartflower +Plus so the users can produce and store clean, reliable energy no matter if they are on the grid or off it.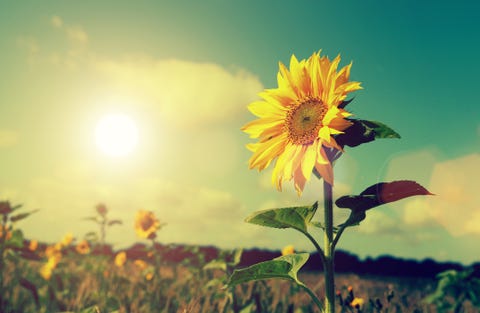 "Solar companies and installers will now be able to provide the industry's most intelligent and attractive dual-axis solar tracking and energy storage system to their customers. With the demand for solar and energy storage rising, the ease of installation of the Smartflower +Plus will be a game-changer for the industry," SmartFlower Solar's CEO, Jim Gordon, remarked at the time.
The batteries installed in the system are able to sustain high temperatures (from -40°C to +60°C) that can offer up to twice the usable energy, have 50 times greater cycle life, and have 100 times faster charging times. They are practically 100 percent better than conventional lead-acid batteries.
Recently in March 2021, Vodafone Spain used the flowers to reach its goal of using 100% renewable electricity. The SmartFlower was installed in Madrid, the company's headquarters.
According to the Boston Globe, by August 2021 about 350 Smartflowers had been installed in the United States and 1,800 in Europe. It is only going to increase now.