Thanks to ever-evolving technology, which is always exploring innovative ways to help improve the lives of differently-abled people. With this vision in mind, scientists have introduced a masterpiece in the form of glasses that can convert human speech into text. This is similar to the speech-to-text feature on mobile phones. The breakthrough will enable deaf people to use their vision to read the text in the form of captions on their specially composed glasses. These Slovenian designed glasses by the "Voicee Company" are not yet finalized and are still in their production process, but can be used as a prototype. These glasses would give a real-time experience to the users in the form of captions while having a dialogue with another person.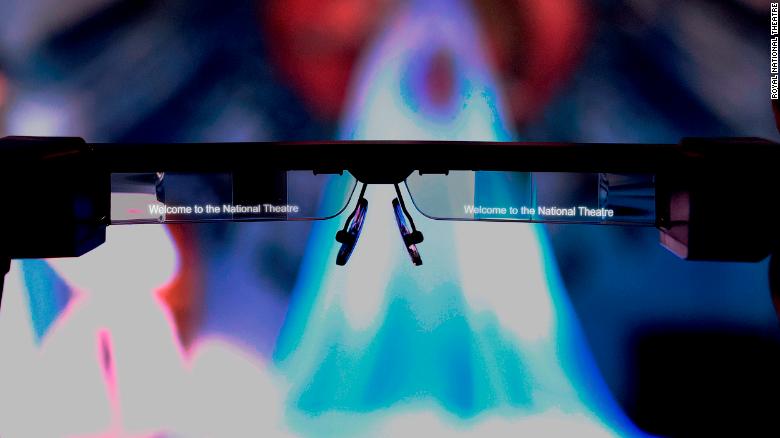 Their procedural configuration consists of highly equipped lenses fitted into the glasses with a lithium polymer battery. For a real-time experience, a projected display is incorporated inside one of the lenses featuring an android-based microprocessor, thus giving consumers an uncomplicated and easy-to-use exposure during the conversation. There is also an audio track feature for blind people that will describe everything that is happening on the projected lenses. However, its main purpose is primarily for deaf people, and that's why it comes with a "noise cancellation button," so users can mute it and focus on captions only.
Another thing to consider is its monetary value. As these glasses are still in their manufacturing process and are not readily available for commercial use, a collateral agreement can be done before they are released into the market and it would cost around €512 (about US $540). On the other hand, once they are finished and ready to be commercialized in the market, they can be sold for a value of about €650 ($675).
What's more, the captions in this eyewear are programmed to come up in five different languages, and this feature just adds a cherry on top. Furthermore, it contains no supporting cables or equipment except the charger, and once charged, it can remain operational for up to 24 hours. Having said that, this invention is soon going to capture the market with an overwhelming response as it has played its role in making people's lives better. Sarin Roffe, the former president of the National Cued Speech Association, said, "This new technology allows the deaf and hard of hearing to have complete access. It's amazing how far we've advanced and how it has positively affected the quality of life for people who are deaf and hard of hearing".