The NextGen CDR Facility, a groundbreaking collaboration between the Swiss carbon finance consultant South Pole and the Japanese conglomerate Mitsubishi Corporation, has recently made a significant announcement.
They have successfully secured a staggering 193,125 tonnes of carbon dioxide removals (CDRs) from three carefully selected projects, thereby establishing the largest and most comprehensive CDR portfolio in the world.
This exceptional purchase amounts to an impressive 25 percent of all CDRs procured to date, marking a significant milestone in the global carbon removal landscape. Once these CDRs are delivered and put into action, they will provide an astonishing 1,000 years of CO2 storage, substantially contributing to mitigating the effects of climate change.
To ensure accessibility and affordability for corporate buyers, NextGen has strategically set an average target price of $200 per tonne for these permanent CDRs.
What's truly remarkable about NextGen's CDR portfolio is its inclusiveness of various cutting-edge carbon removal technologies. It encompasses an array of innovative methods such as biomass carbon removal and storage, direct air capture and storage, improved weathering, high-temperature biochar, and product mineralization.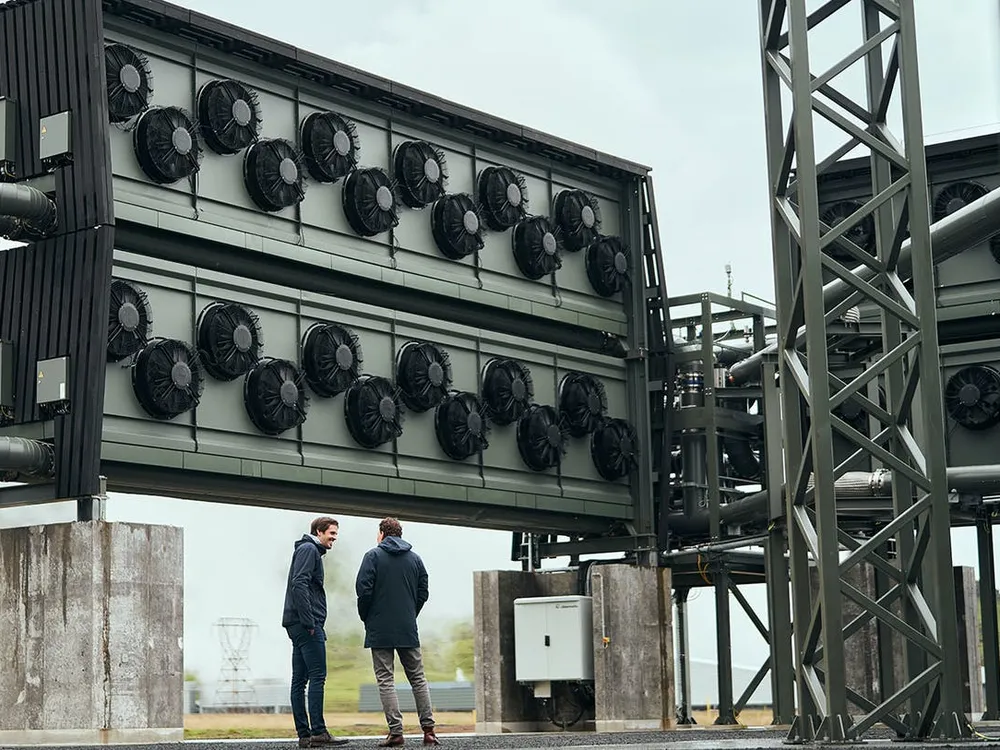 All projects are set to be certified and validated as per the standards set by the nonprofit International Carbon Reduction and Offset Alliance for the benefit and assurance that the projects are of high environmental integrity and they benefit the local communities.
The NextGen CDR Facility has made an early purchase of carbon dioxide removals (CDRs) from two remarkable projects. One of these projects is the world's largest direct air capture and storage (DACS) project being developed by 1PointFive in Texas.
Once operational, it is expected to remove and store up to 500,000 tonnes of CO2 per year. The second project is Summit Carbon Solutions' $5.1 billion biomass carbon removal and storage project, which is currently under construction in the Midwest of the United States.
NextGen's recent acquisition reflects a corporate interest in various carbon dioxide removal (CDR) technologies that offer long-term CO2 reduction. The purchase includes contributions from a project in Finland by Carbo Culture, which specializes in high-tech biochar.
To effectively limit global warming below 1.5°C, achieving the target of 100-1,000 Gt of carbon removals by 2050, as outlined in the IPCC Special Report, is crucial. It is essential to scale up efforts in carbon removal, alongside decarbonization and emissions avoidance initiatives such as forest conservation, in order to reach net-zero greenhouse gas emissions by 2050.
The State of Carbon Dioxide Removal report estimates that an additional 1 Gt of removals per year will be required by 2030, nearly doubling the existing removal capacity that primarily relies on natural processes.
With this groundbreaking initiative, the NextGen CDR Facility is not only spearheading the global effort to combat climate change but also revolutionizing the corporate approach to sustainable practices. By offering an extensive and technologically diverse CDR portfolio, NextGen is paving the way for a greener future and inspiring other entities to take decisive action in reducing their environmental impact.