After a three years gap of disclosing the plans of manufacturing a monster offshore wind turbine with the name of Haliade-X, GE Renewable Energy has declared that the first version of the latest and most powerful member of the family has started operating at 14 MW in Rotterdam, the Netherlands.
In November 2019, there was another version of the machine with the name of Haliade-X platform which became the first offshore wind turbine to function at 12 megawatts (MW). Another model of Haliade-X 13 came on the market in 2020 and got its type certification in January of this year. This time, GE Renewable Energy is the first turbine in the industry to function at 14MW.
All of the blades used in the Haliade-X 14 measure 107 m (351 ft) in length, they are 260 m (853 ft) high and the company claims that the turbine has the potential to make approximately 74 GWh of energy each year.
The flagship of the Haliade-X platform will make its commercial debut at the Dogger Bank C offshore wind farm some 130 km (80 miles) off the North East coast of England, where 87 turbines will be installed. The three phases of this project will have a generation capacity of 1.2 GW. Also, all three of them are capable of sending supply to around six million homes once completed. This is claimed as the "world's biggest offshore wind farm" which will be fully functional in 2026.
GE Renewable Energy is now working on a 14 MW model to receive its certification.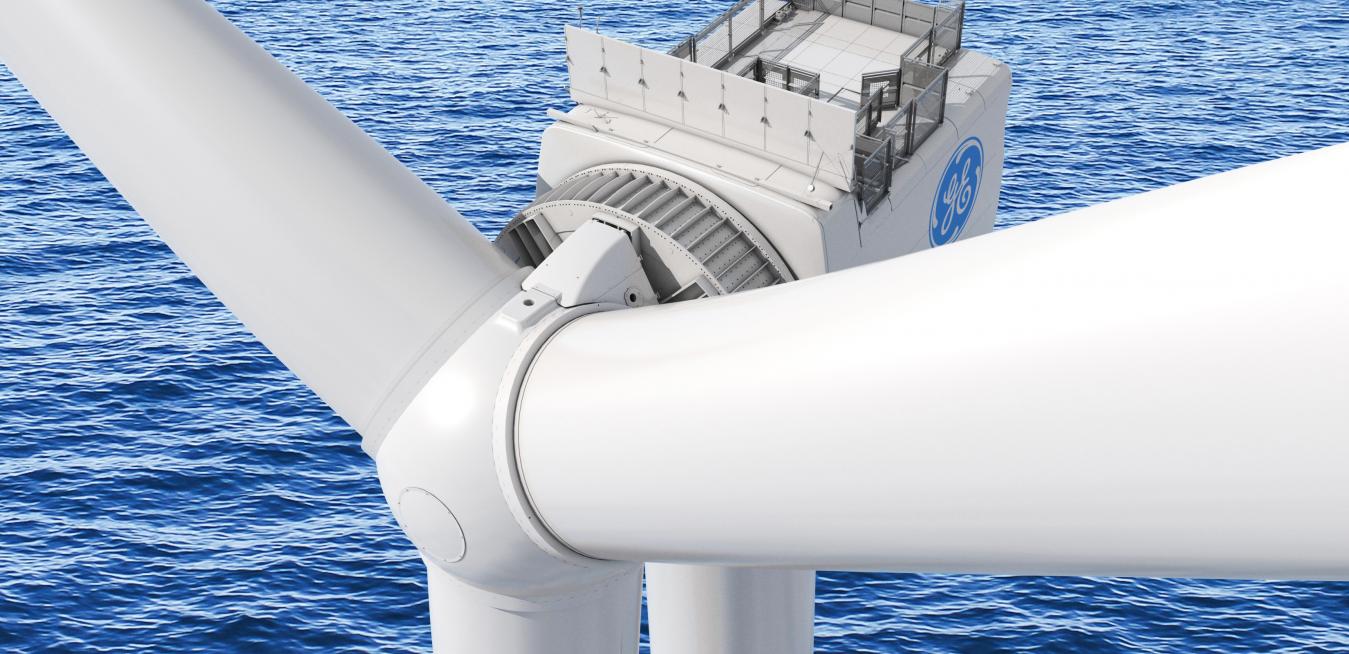 The Haliade-X 14 will not possess the title of the world's largest and most powerful offshore wind turbine for a long time as Denmark's Vestas is also working on their V236-15.0 MW model, which will be completed next year. It will go for serial production in 2024. Also, there is the 16-MW MySE 16.0-242 of China's MingYang Smart Energy which will also begin its commercial production in 2024.