The Los Angeles Lakers' home stadium has received a new name- the Crypto.com Arena. The name refers to the arena's new sponsorship deal with a bitcoin trading company based in Singapore. That may be excellent news for cryptocurrency enthusiasts, but it may not be so good for another group in the digital world: cryptographers.

According to a story in The Guardian, this naming shift has weighed heavily on cryptographers, who have been repeating the rallying cry "Crypto means Cryptography" on social media for the past few years. T-shirts and sweatshirts advertise the phrase and variations on it, and there's even a website dedicated to debating the topic.


"'Crypto' has been used as a prefix and shorthand for anything linked to cryptography for decades," said Amie Stepanovich, executive director of the Silicon Flatirons Center at the University of Colorado Law School and author of the popular pro-cryptography T-shirts. "In fact, the prefix crypto in the phrase cryptocurrency relates to cryptography."
According to the Verge, Matt Blaze, a cryptography expert, has owned the crypto.com domain since 1993 and has consistently denied would-be buyers, despite the fact that the rise of bitcoin meant he could have gained millions of dollars.

In 2018, he tweeted, "I believe labeling cryptocurrencies 'crypto' is a poor choice, with negative ramifications for both cryptography and cryptocurrencies." The domain was eventually sold, and if you go to Crypto.com now, you'll find a massive movie of Matt Damon implying that investing in cryptocurrency is about as risky as scaling an icy cliff or shooting into space.
Stepanovich told the daily that confusing the two concepts may lead to disaster, especially for "legislators and regulators who are not necessarily subject matter experts in these areas, even if they are charged with regulating them." There are even cryptographers who wear T-shirts that declare "Crypto: it means 'cryptography.'"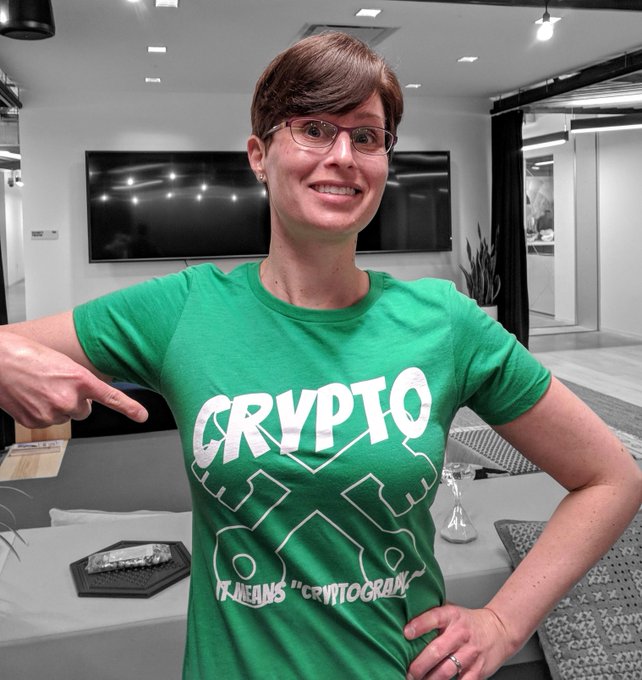 Have cryptographers already lost the battle, as Vice recently argued? Given the increasing popularity of cryptocurrencies, it appears to be the case.
However, it's unclear whether the uncertainty has any detrimental implications beyond hurt egos.

After all, cryptography is now more relevant than ever, thanks to the emergence of cryptocurrencies. Cryptographers are in higher demand than they've ever been, from assuring the safety of personal data to preserving commercial secrets and the advent of quantum computing.