On April 18, Vice President Kamala Harris declared that the United States would prohibit direct-ascent anti-satellite (ASAT) missile testing that generates orbital debris.
"These tests are dangerous, and we will not conduct them," Harris said in a speech at Vandenberg Space Force Base in California.
The self-imposed restriction on lethal anti-satellite weapon tests in the United States attempts to kick-start an international movement to set "new norms for responsible behaviour in space," she added. Harris urged every country to follow suit.
Tests such as those conducted by Russia in November 2021 and China in 2007 are "one of the most significant dangers to the security and sustainability of space," she said. It is "reckless and irresponsible" to destroy space objects with direct-ascent ASAT missile testing.
These tests are aimed to produce anti-satellite weapons that would be used to "deny the United States our capacity to employ our space capabilities," according to her.
Harris is the chair of the National Space Council, an interdisciplinary body overseeing civil, commercial, and national security space activity led by the White House. On Monday, during her visit to Vandenberg, Harris was briefed on US Space Command activities at the Combined Space Operations Center, accompanied by Deputy Defense Secretary Kathleen Hicks. She also met with a group of service members and their families at a private meeting.
Russia's Nov. 15 missile attack in low Earth orbit that destroyed its defunct satellite was roundly denounced as unsafe and irresponsible for creating a massive cloud of at least 1,500 pieces of debris that will imperil orbiting satellites and human spaceflight for years to come.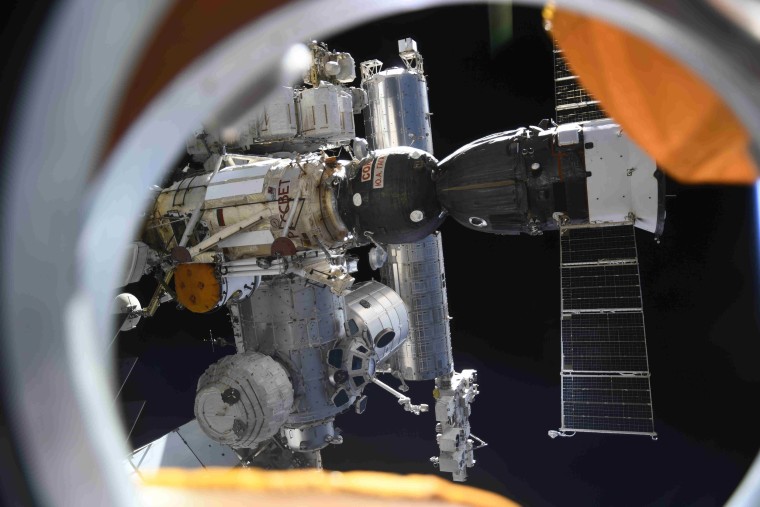 According to Harris, there are still 2,800 pieces of debris from China's 2007 test. Moreover, she stated that ending destructive ASAT testing should be part of a "shared understanding of what constitutes safe and responsible space activities." This is significant given the ever-increasing number of states and non-governmental organisations relying on satellites that are increasingly at risk of collision with orbital waste.
These missile launches jeopardise not only space exploration and commercial activity but also raise the likelihood of armed warfare, according to Harris.
"Without clear norms, we face unnecessary risk in space," she said.
The US will collaborate with the commercial industry and allies to "lead in the development of new measures that contribute to the safety, stability, security, and long-term sustainability of space activities," according to Harris.
"Through this new commitment and other actions, the United States will demonstrate how space activities can be conducted in a responsible, peaceful, and sustainable manner."
Experts in space policy praised Harris' announcement as an essential step toward ensuring the safety and sustainability of outer space.
"I'm really excited about this announcement because it's not just the U.S. committing to refrain from these behaviours; it's about trying to establish international norms for responsible behaviour in space and really encouraging other countries to join in," said Robin Dickey, a space policy expert at the Aerospace Corp.
"It's becoming more and more clear every day that there is a higher level of national and international interest in norms of behaviour," Dickey said.
"And that's partially because there are ever more actors, commercial and national, that are vastly expanding the range of activities in space."